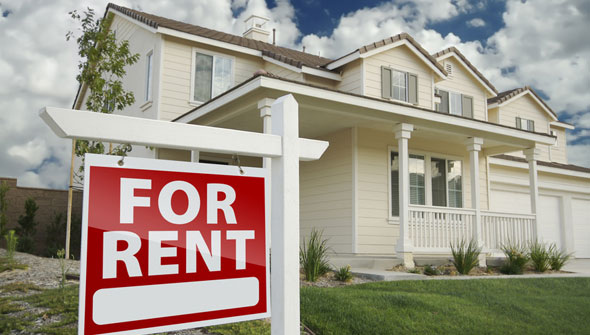 The most successful landlords are able to advertise their property easily so that potential tenants can find them. If you're used to advertising your houses and apartments in the local newspaper or putting a "For Rent" sign in the front lawn, you'll be happy to know how much time and money you'll save by using the digital world.
Websites exist specifically to ensure that you don't have to spend a dime advertising your property, or you can create your own website in case you don't believe that others can get your message across the way you want. Social media also helps let people know that you have property available. Here are three convenient tools for advertising your rentals while keeping your wallet full.
Free Rental Listing Websites
The internet has various sites that charge nothing to help promote the property you have to rent. Among them is Turbo Tenant, which aims to attract tenants who can afford your offerings, and being able to advertise rental property for free has gained success for the site. Tools that allow it to do so include competitive pricing, marketing trends and guides for screening tenants to make sure that they have a clean history. This allows landlords to know how much they should charge for houses and apartments in their area, as well as know as much about potential customers as possible.
Several other websites can help you post property rentals at no cost, including Apartments.com, Airbnb and Zillow. These options use several factors to make sure that you get the right tenants, such as whether they have a pet, how many people wish to rent, and the availability of access to companies that can run background checks on them.
Creating Your Own Website
If you want something done right, you have to do it yourself. This includes advertising your products and services. If you're a landlord who feels like websites that could list your property for free don't know your voice or understand how you want to get your message out, you have the option of creating your own site. You can go to Squarespace, Bookmark, Site44 and other locations that help you make your site match your vision.
Keep your site up-to-date so that potential tenants know what property is available. Also, use the latest tools so that it doesn't look like the site hasn't been edited in 10 years. Making your site easy to access on computers, mobile devices and other gadgets ensures that more people will be able to look it up, thus increasing the chances that you'll be contacted by someone interested in a rental. Adding an email list with a subscription link helps with the updates, and gives you and potential customers a way to communicate and develop a relationship.
Social Media
The digital world is home to long list of services that allow companies and customers to get to know each other, most of which operate on social media. These websites give landlords the opportunity to develop a presence that can reach  people across the world. This makes it easy to attract not only tenants who already live in the area where you're offering property, but those in the process of or interested in moving to your town and looking for somewhere to stay.
Sites such as Facebook and Twitter allow you to post videos and photos of your company, apartments and houses so that people know the kind of property you have available, and LinkedIn showcases the professional aspect of your services and informs potential customers of your success as a landlord. You can also use YouTube, Instagram, Twitch and similar sites to post videos that allow others to see and get to know you, thus making it easier for them to trust you as someone to do business with.
Conclusion
The digital world makes advertising your services easy, and landlords have the opportunity to save plenty of money using online methods to let people know what property they have to offer. Whether you use other sites, your own site, social media, or all of the above, you'll be able to reach a wider audience than you would through traditional offline methods.