Congratulations new home owner! The last few months have no doubt been a stressful one with all the paperwork and hoops you've had to jump through, but now you're all moved in and ready for the (sometimes unfortunate) maintenance that comes along with owning a home – and what's more important than your lawn! If you're a first-time owner of a lawn mower, you'll want to make sure you take some time to learn proper mower care to ensure your new toy is there for your lawn year in and year out.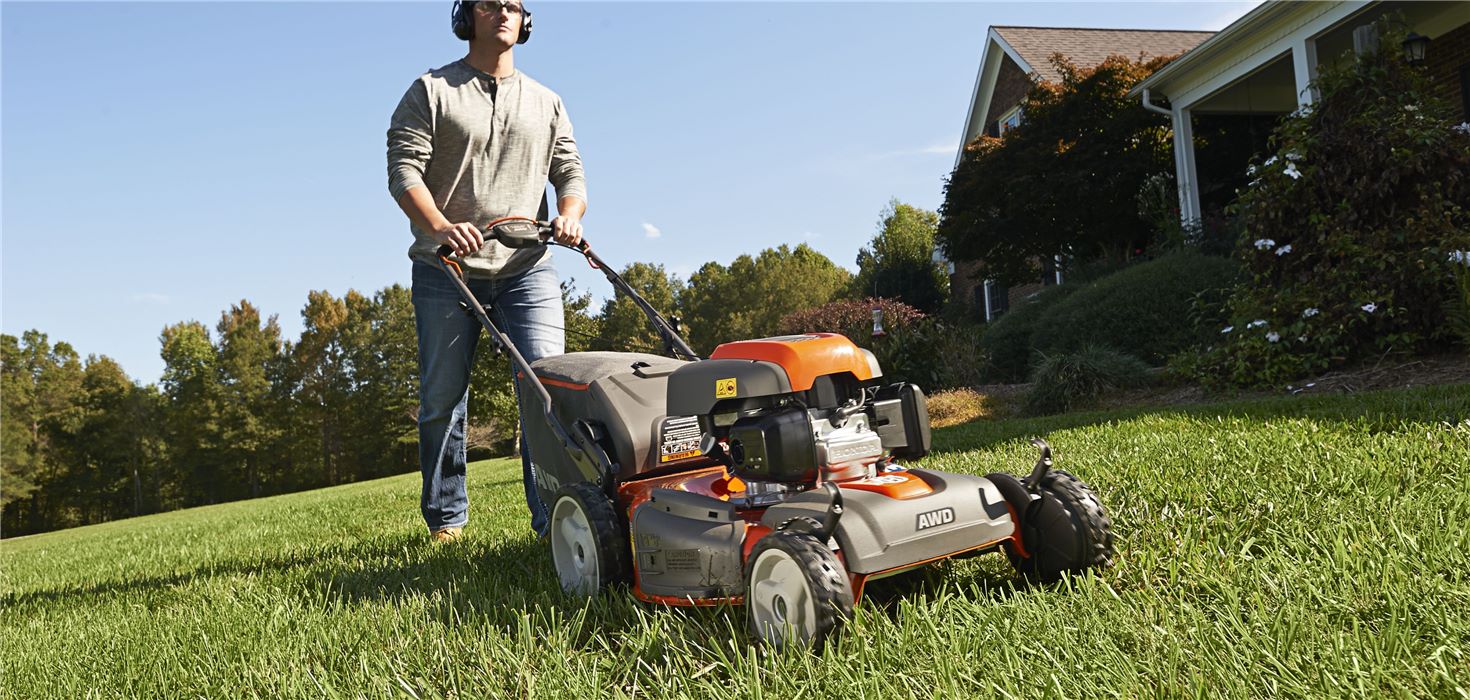 Check the Oil, Rookie!
Your lawn mower has an engine just like your car does, and one of the most important things you need to make sure you check on periodically is your oil. Make sure to learn about what specific oil your mower's engine takes, because not all take the same!
Depending on the age of your mower, typically you will check your oil the same way you would in a traditional automobile engine – pull the dipstick out and wipe the end to see if you need to add any additional oil. Also, be on the lookout for oil that is very dark – in which case you'll need to drain and change the oil completely.
Check the Engine
No one is asking you to be a mechanic here – you just bought your first mower so operating it safely (and trying to figure out the best pattern to use on your lawn) should be your primary concerns. The only two components you should familiarize yourself with are the spark plug, air filter, and battery. Again, same kind of things you (hopefully) are maintaining on your car or truck.
Make sure the battery terminals are clean, and in the case the battery dies, make sure you understand how to properly switch it out. Air filters are easy to change and usually will need to be replaced in the spring as you get started. If you notice you're having problems starting the mower, it could be because your spark plugs us shot. All 3 of these are easy to replace and maintain!
Clean the Blade and Undercarriage
Here's where safety and common sense are important! No one wants to have an injury because you're trying to clean one of these two things WHILE THE MOWER IS RUNNING, so please take the necessary safety precautions when trying to inspect your blade and undercarriage! The first is making sure the mower has been shut off and allowed to cool down before any inspection.
Your mowers undercarriage can get clogged and should be cleaned periodically so nothing clogs the mowers discharge chute. Make sure to disconnect the spark plug before using a wire brush to clean grass and dirt away. Inspect your blade and remember that it too may periodically need attention – you'll want to find a local mower repair shop that can sharpen the blade after it meets enough rocks and debris as the years pile on.
Drain the Gasoline at the End of the Season
Unlike your car or truck, you're not going to be using your lawnmower year-round (unless you live in Southern California or other fair-weather location, in which case this author is jealous). Preparing your mower for the winter months is very important – making sure it's parked in a shed or garage (or at least has covering) is a good first step.
Second, make sure to drain any remaining gasoline from your engine before going into hibernation. Leaving gas in the tank can sometimes lead to your mower not wanting to start once the snow melts, so it's just a good practice to do so before parking it for the winter.
Read the Owner's Manual.
If you've made it this far and all of these tips are new to you, then you absolutely need to read the owner's manual! Unless you bought one second-hand (in which case you should have no problem finding a pdf version online – just google the make and model number along with the phrase "owner's manual"), you should have gotten one from the dealer.
Your owner's manual will help assist you with all of the things we've discussed – how to check and replace your battery, spark plug, air filters, how to maintain and when to sharpen the blades, and what to do before the winter months come. You'll also learn more about what kind of extras you can add (you may want a lawn and leaf vacuum or other attachment) to make your lawn care experience a better one. Just follow these tips and be safe, and good luck with your new mower!