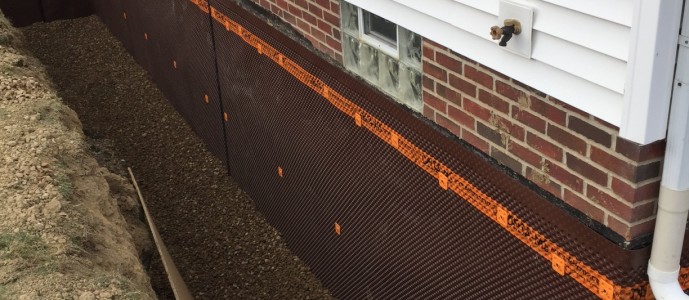 Waterproofing might not be the most exciting modification you can make to a home, but it can have a range of far-reaching and useful implications. Here's five of them!
Make the Most of Your Space
            It's really the ultimate addition to any home; converting the basement into a living or relaxing space. Even just using the basement as a storage area for the rest of the home can free up a lot of cluttered space, but you don't really want to risk putting your sentimentally valued possessions somewhere damp can ruin them, do you?
From simply giving you a storage area, to a new lounge, or even a bedroom, converting your basement is an extremely logical step, but before you can even think about it, you need to be sure that it's entirely watertight. Beyond that, with a little DIY knowledge, you can actually do most of a basement conversion yourself, but the waterproofing has to be done properly in order for it to be safe and long-lasting.
Raise the Value of Your Home
            Imagine, if you can put down 'converted basement' on your listing for your property. Your estate agent is going to raise the asking price significantly, all while you get to enjoy the benefits of having loads of extra space. Quality waterproofing is cheaper than you might expect, as well!
Cultivate a Healthier Environment
            One of the biggest and worst downsides of moisture is that when it meets the inherent warmth and heat of your home, it forms the ideal environment for the growth of mould, fungi and bacteria. Some of these are fairly harmless and will simply exacerbate asthma and other respiratory conditions, but some, like black mould, can be deadly.
Waterproofing is a good way to make sure you've not got anything gross growing in your home. Plus prevention is always going to be far superior to a cure, especially in this case. That's because dealing with mould and fungal infestations can be expensive and time-consuming.
Stop Worrying About Winter Rains
            As we enter the colder months, we all start to worry about the effects the weather and rains could have on our homes. You only need a slight flooding and then that's a ton of damage, expenses and effort to get sorted. You shouldn't be spending your time worrying about this sort of thing, just get your basement waterproofed, and put your mind at ease.
Protect Your Nest Egg
            For the vast majority of people, their home is the single most expensive purchase they will ever make. It's a nest egg, and a reserve, and as such, we need to look after it. If your home were to be badly damaged in heavy rains or prolonged moisture exposure, it's an expensive fix, and can really bite into the value of a home.
It simply makes sense to get your home waterproofed against the weather, for a variety of reasons. Not least, it means you can get on with putting up with the rest of winter!