An office chair which made a cameo in The Simpsons and can be seen in the permanent collection at the Museum of Modern Art, the significance of Herman Miller's Aeron chair would be impossible to overstate.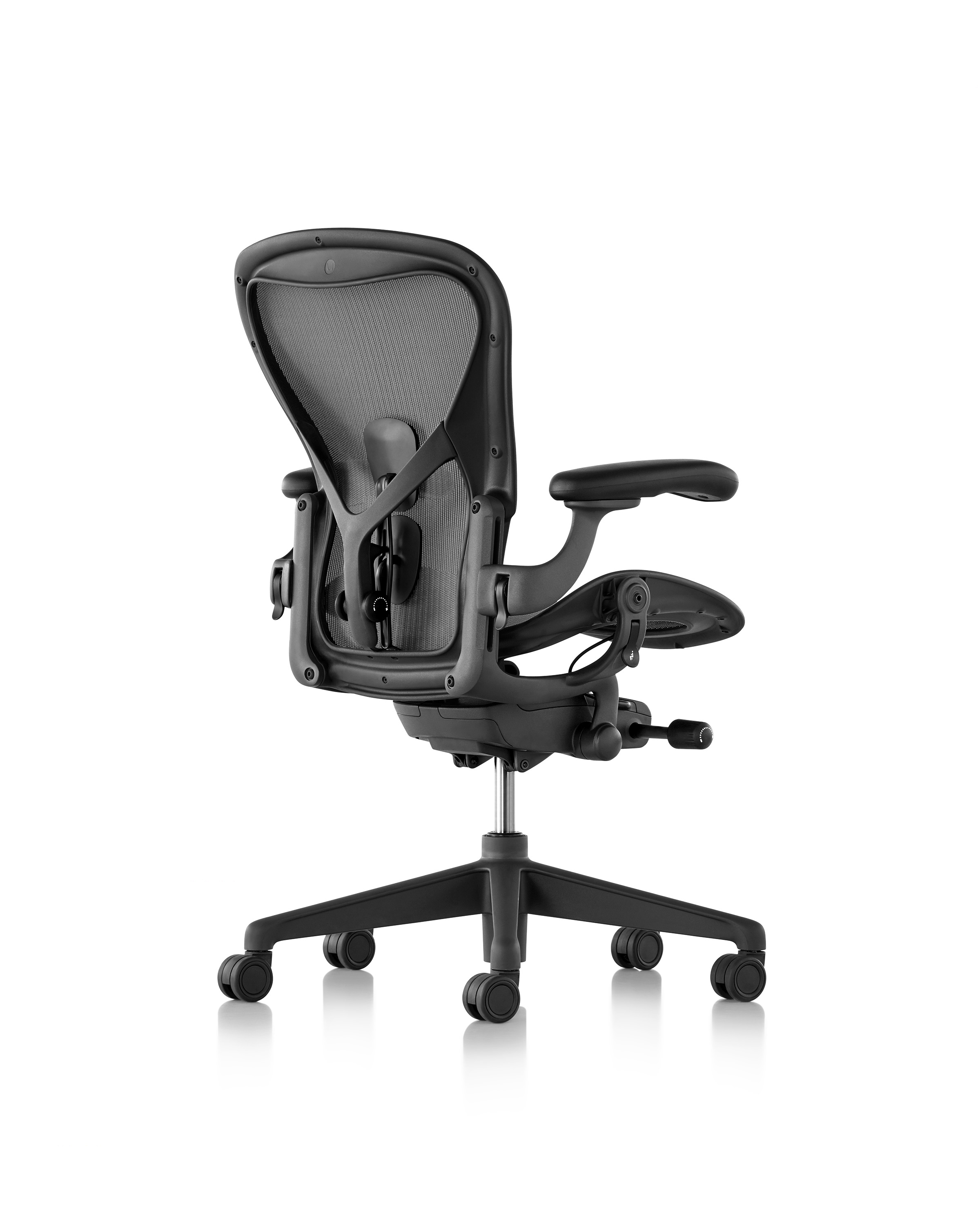 An antidote to the restrictive and uncomfortable design of traditional office furniture, the Aeron desk chair from Herman Miller brought style and comfort to the workplace.
The brainchild of designers Bill Stumpf and Don Chadwick, the chair was born out of Herman Miller's desire to create 'the next-generation office chair'.
The design emerged from research that the two had carried out when producing chairs for the elderly. Recognising the need for improved lumbar support and less angles, they designed the technology necessary to create chairs that responded to the person who was sitting in them.
Ergonomically inspired, the Aeron chair provided the necessary lumbar support for office workers who spent eight hours a day sitting down. The modern aesthetics also meant that the chair fit in nicely with businesses who were beginning to use their workspace as a statement.
Rolled out in 1994, the Aeron wasted no time in establishing itself as a classic and was considered a runaway success by the company.
A particularly big hit in Silicon Valley, the chair was described by one columnist as the 'Dotcom Throne' for its popularity amongst CEOs striving to create cool and modern office environments.
This love affair with a swivel chair is perhaps best documented by an episode of the popular nineties' sitcom Will & Grace. Caught up in the mania surrounding the Aeron, the two lead characters scramble madly around New York attempting to purchase one of the chairs during the first wave of its popularity.
Whilst the dotcom bubble would eventually burst, there was no sign that the Aeron would suffer a similar fate. Indeed, it was reported that the high volume of Aeron sales steered Herman Miller and office furniture suppliers through the years following the crash.
Proof that a winning formula doesn't need to be changed, only refined, the Aeron chair underwent a 'remaster' in 2017.  Headed up by Chadwick, a team of scientists, engineers and designers refined the chair to meet the requirements of the modern office worker. Incorporating current technology and materials, the latest version of the chair offers even greater support and has more options to adjust to the user's needs.
Though the current model may offer a little more flexibility and it might weigh a little less, the enduring shape and philosophy of this iconic piece of office furniture guarantees its stable position in design and interior for the foreseeable future.