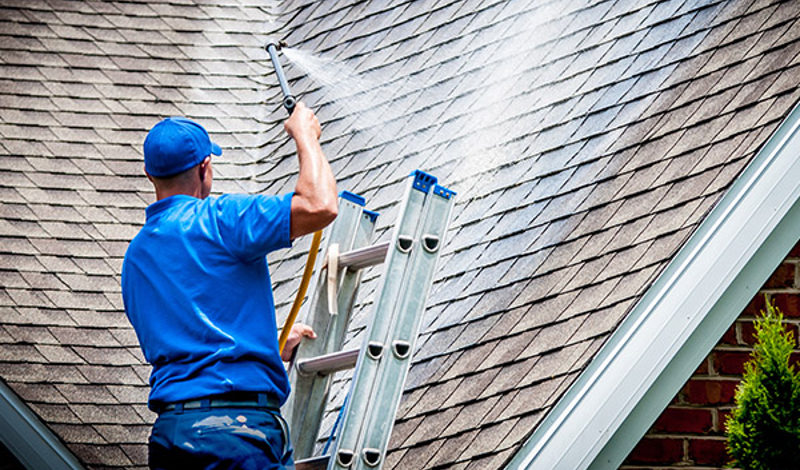 Spring is around the corner and it's the perfect time to check your roof and do some preventive maintenance and repairs. A clean and well-maintained roof not only keeps your entire home beautiful, but it also keeps you and your family safe and protected from sudden weather changes and accidents.
Your home's roofing system consists of the chimney, flashing, shingles, and gutters which need maintenance preferably ever spring season. It's the best time for your professional roof contractor to inspect, measure and perform preventive maintenance and repairs as needed.
Here are some tips to consider when doing spring cleaning of your roof:
Check Your Roof's Flashing and Replace As Needed
The flashing from the chimney guides the flow of moisture from away from your house and to the gutter, so that the whole roof is free from moisture and mold which can ruin your shingles, and penetrate into your housing structure. Replacing this yourself can be dangerous if you are not well-trained so it's ideal for you to contact a professional roof contractor.
Clear The Gutter and Fix Loose Ends
The gutters capture snow, water, leaves, dirt and branches that fall and land on your roof. This can block the passageway of your gutter and cause the gutter to weaken and stop water from draining from the roof. If water has no place to drain, it will make its way into your house. You can avoid this by sweeping off ice, leaves or anything stuck inside your gutter. And by pressure washing the insides of the. If ice or debris has weakened, or broken a gutter completely, replace it as soon as possible.
Find Broken Shingles and Replace
Broken shingles can affect your ceilings and insulation because moisture can easily seep through them. Before replacing these, it's a good idea to change your flashing first, then substitute the broken shingles with new ones to maintain the beauty and durability of your roof. Clean and intact shingles also prevent molds and inhibit breeding grounds for mosquitoes and other insects.
Dust and Mop Your Chimney
Another way to clean your roof is to dust and mop your chimney to avoid a foul or burning smell. Cleaning should be done inside first to allow dust and dirt to escape through the chimney passageway.  After dusting, mop with the cleaning agent to completely remove dirt. Use natural cleaning agents like baking soda mixed with water or essential oils to remove soot and leave your chimney smelling fresh. Take extreme caution when using chemical-based cleaning agents like disinfectants since one might be allergic to them, and they may be flammable.
Double-check With Roofing Contractors For Unforeseen Damages
Small leaks, faulty reinstallations of shingles and modification of insulation and other roofing materials can negatively impact your home, which is why it is important to have your roofing system reviewed by a professional roofing contractor.
Calculate Maintenance Costs Ahead Of Time
In order to save money and spend only what's within budget, get a free quote from a roofing company to compare costs and find out what's will work best. Determine the things you can do and cannot do in preventive maintenance and repairs for your roof, so you can save time as well.
Research On Effective Cleaning Methods
Roofing contractors may have different standards when it comes to cleaning and doing repairs on a roof. Do a background check and find out which cleaning methods they use. It's also a good idea to ask and request a demo which most contractors will gladly offer for free.
Spring cleaning for your roof entails a lot of research and hard work, but with the right tools, suppliers and knowledge, you can cut down on costs and time. Preventive maintenance and and minor repairs of your roofing system will keep your home a secure and structurally sound place to live in for the years to come.