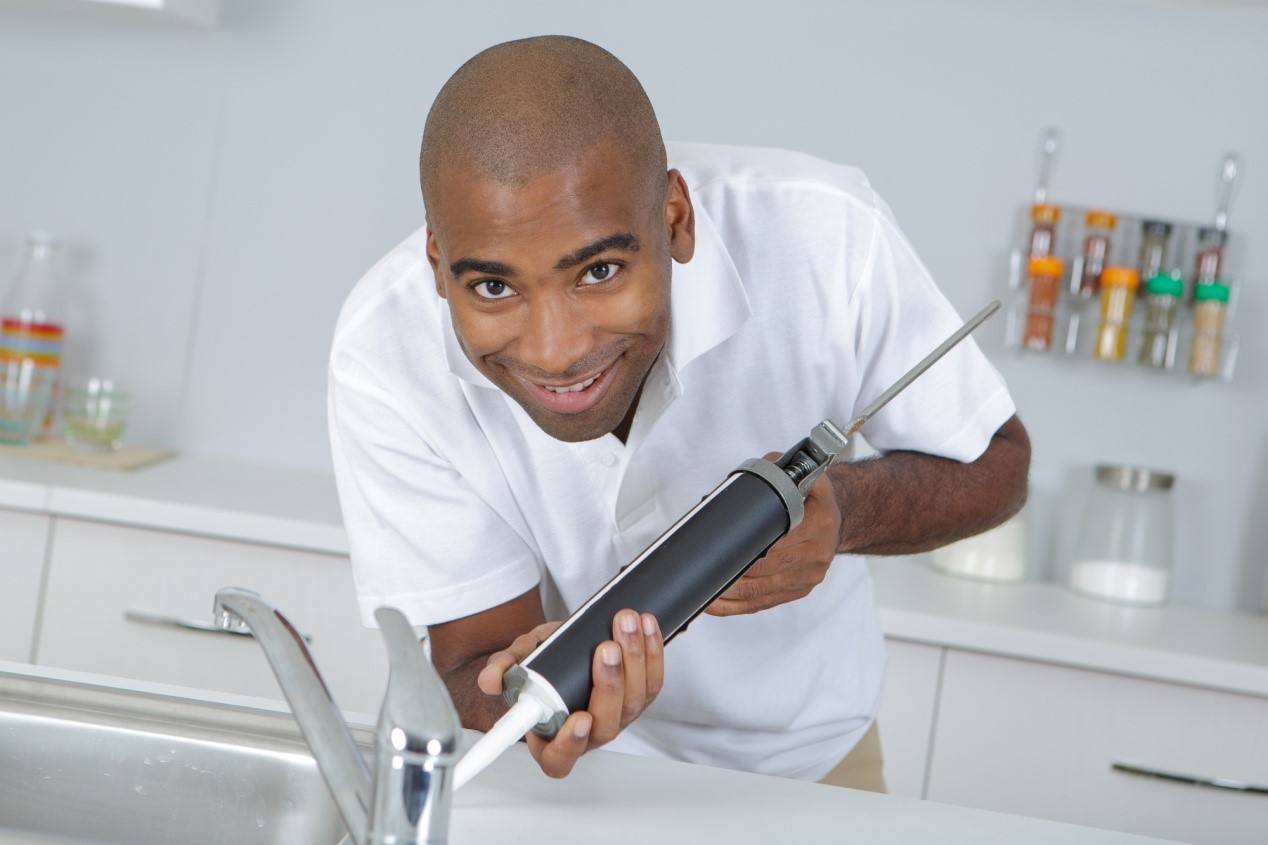 The countertop around your kitchen sink can be prone to water damage and may need to be replaced from time to time. Formica LifeSeal Worktops are a popular choice in the kitchen – they are affordable and durable, they come in a range of different colours and patterns, and are easy to install.
Step 1: To replace a worktop around a kitchen sink, start by removing any appliances or fixtures in contact with the worktop, such as sinks, taps, preparation bowls or ovens.
Step 2: Remove the fixing screws from underneath and use a craft knife to cut through any areas where the tops are sealed with silicone.
Step 3: Get the new top cut to fit exactly where the old one used to be. You can do this yourself or you can get the tops cut at a specialist board cutting shop.
Step 4: Make sure you measure for the cut in the worktop precisely. Do this by placing the sink upside down and in place on the new worktop. Then draw a pencil line carefully around the edge.
Step 5: Remove the sink and draw a second, more prominent line inside the first line. This is to accommodate the lip of the sink. In most cases, the lip is 19mm.
Step 6: Drill an access point for the jigsaw blade with a 12mm drill bit just inside the lip line. Then cut carefully all along the line using your jigsaw.
Step 7: With the cut complete, you are ready to fit the sink. Start by sealing the cut edge with PVA; this will not be visible, and will give the naked edge some resistance against moisture.
Step 8: If the sink came with a rubber seal, attach it to the lip, alternatively use a silicone specifically formulated for use in the kitchen to seal between the sink and worktop.
Step 9: Put the sink in place and tighten the securing clips from under the sink. To ensure a watertight seal, put more silicone around the edge and clean any excess with a clean cloth dipped in spirits.