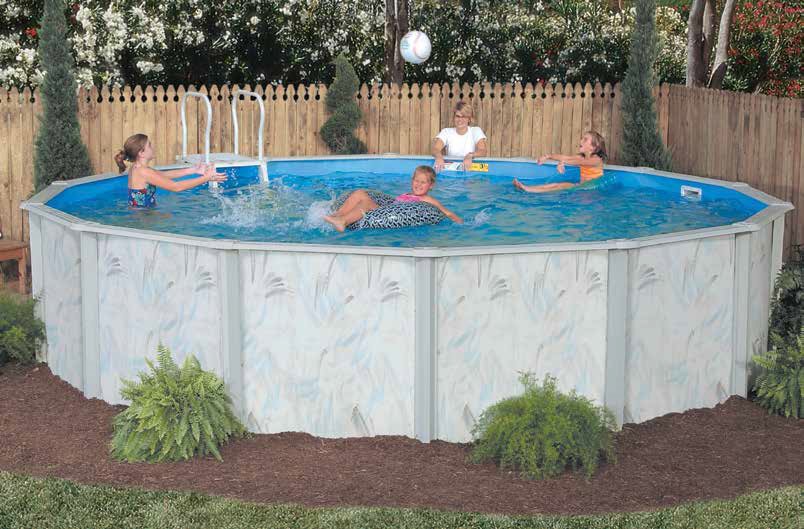 When you have an ample space at home, you would surely love to have a pool. But constructing an underground swimming pool takes a long time to finish. Aside from that, it is also more expensive. That's why a lot of homeowners today prefer to buy an above ground pool as an alternative. I supposed, this will add beauty to your backyard. And then, the whole family will surely enjoy playing in the water. With this, you won't have to spend much for summer getaway trips. Now, what you need is to buy one that will suit your needs.
But buying the right one for your space is quite tough. You need to carefully plan and decide what you really want to buy. Remember that they have a lot of designs, too. So, you have to think what above ground swimming pools would work fine in your backyard – know the pros and cons before deciding. Do not allow your excitement to make a wrong move. Is the size best for the kids? That is, if you are buying this for children. How about the design and construction materials? Will this last long and can endure the number of children playing in it?
Well, those are just a few of the things that you have to keep in mind before choosing one. A pool might just be for home use, but safety must be considered, too. Since it deals with water, then the area must not have hanging electrical lines because this may cause a fire when got wet. Another thing, you must also make sure that you have a fence as a requirement in some countries. Without this, it might be illegal to have a pool at home. Also, it is not enough to simply pin point one without considering how it will look on your property. Anyway, as a potential consumer, there are more things that you need to know before buying one.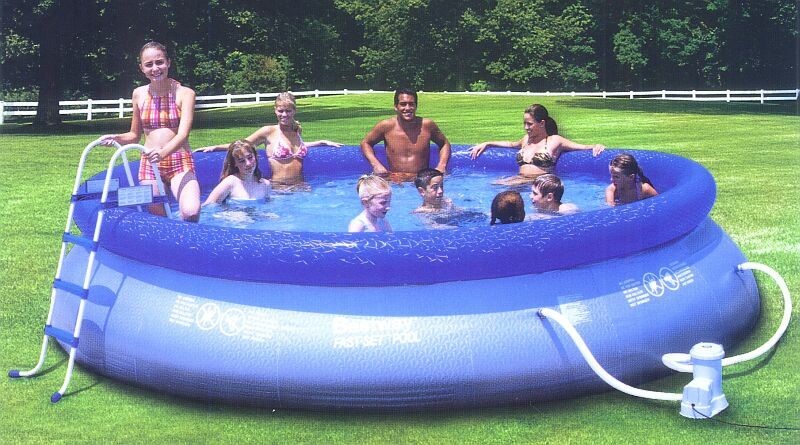 Above Ground Pool Type
I guess, you need an expert's advice on the type of above ground swimming pool that will suit your backyard. There is a permanent type of pool, which is really sturdy. Of course, expect this to last longer and can be customized, though this is fixed. If you prefer to use it regularly, especially as a center feature in your backyard, then go for it. Just take note that this one is more expensive.
Now, if you prefer a type, which you can take down when it is off-season, then you have to choose a temporary one. This usually makes use of fiberglass and aluminum materials because of its lightweight feature. These materials will make it easier for you to move it when needed. Anyway, these are also durable materials and ideal to use.
Lastly, we have the inflatable type, which you can easily assemble and take down due to its lightweight feature. When you have a small space, then this is an ideal type for you to buy. By the way, click this for water treatment tips.
The Shape
Sometimes, you may find it difficult when choosing a shape, especially you can see beautiful pools in various customized shapes. But most of these are expensive and are usually permanent. When you are planning to buy a temporary or inflatable type, you may then choose an oval or circular shape.
For homeowners with a narrow backyard, it is best for you to choose an oval shape. Since it has less swimming space, then it is an ideal recreational spot only and not for swimming laps. Now, if you have more space, then you better go for a circular shape.
Type of Materials
You also need to consider the materials used. Most of the above ground pool materials chosen was the one that is designed with fiberglass or aluminum because it is easier to move. And then, it is more affordable. It would be great to check https://www.quora.com/How-do-fiberglass-pools-compare-to-other-materials, where you can read what others say about fiberglass materials.
While others prefer resin and steel materials. These are good, but the most expensive ones. Anyway, it is an ideal material for permanent types because it lasts long. Actually, resin is also a good choice because of its corrosion-free feature. Aside from that, it can be customized for moulding stairs and seats.