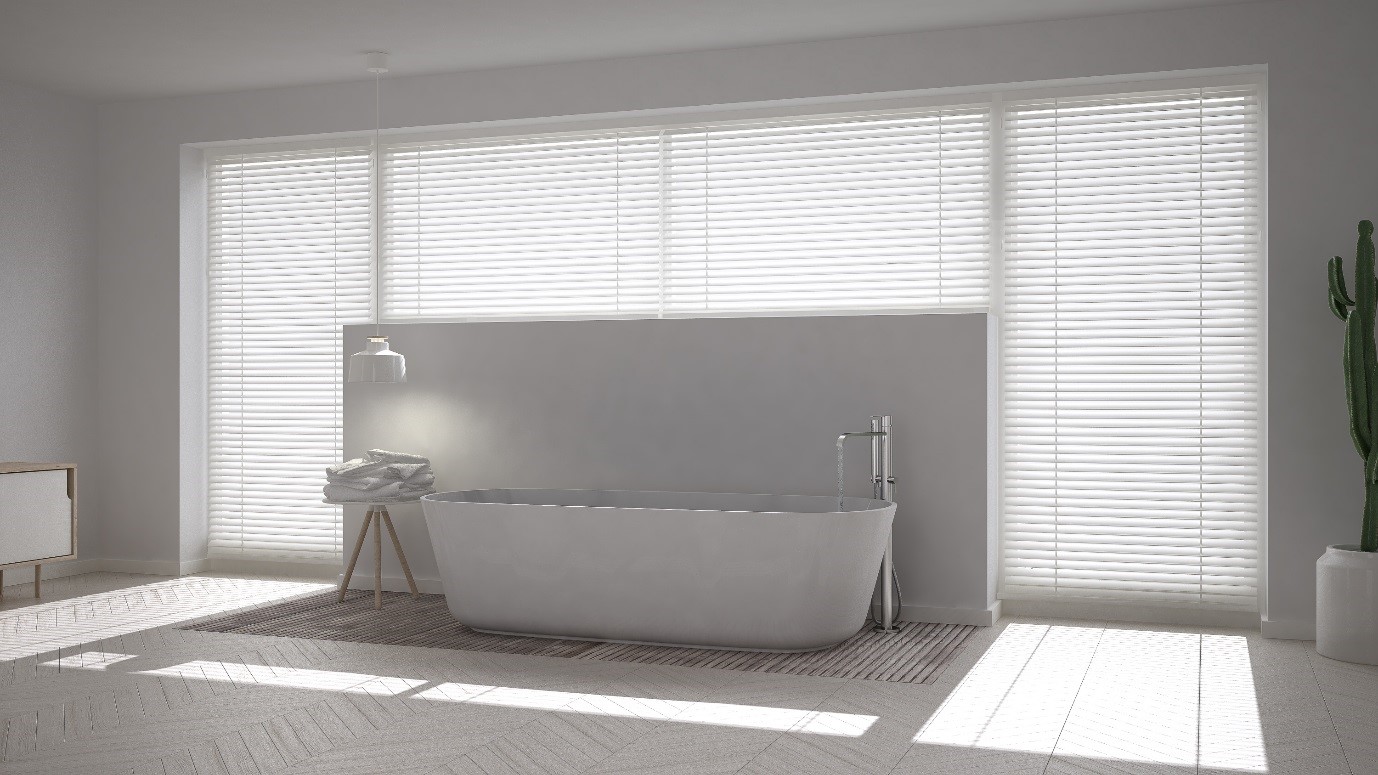 While you're probably familiar with exterior shutters, you might not be aware that there are interior shutters too. There are different types of exterior shutters, including both ones that are functional and ones that are just decorative. Interior shutters are almost always meant to serve a purpose, one of the most important being that of providing you with privacy. Because shutters are so much thicker and more secure than flimsy window blinds, they tend to be a popular choice for bathrooms. If you're thinking about installing interior shutters in your bathroom, there's a few considerations you might want to take into account to ensure you select the best shutters for your situation.
Type
Consider the type of interior shutters you want. Just like there's different types of exterior shutters, so are there different types of interior ones. There's cottage-style shutters that have small louvers and are generally installed on hinges that attach to the frame of the window. They are reminiscent of the types of shutters you see on the exterior of many homes, but they can be opened and closed. Then, there are plantation shutters, which are recessed inside the window frame and have wider lovers that can be opened and closed. According to DIY Network, plantation shutters are the most popular shutters. Of course, there are also West coast plantation shutters, which are basically just even larger plantation shutters that feature wider panels. They are most popular in states along the West coast, which is where they get their name. The type of interior shutters you choose to use in your bathroom is mainly a matter of personal preference.
Material
Perhaps one of the most important considerations is the material your shutters are made out of. Since they're going to be in the bathroom, you'll want to ensure that you invest in shutters that can withstand moisture. Vinyl shutters are sometimes an appropriate choice for bathroom since they don't contain any wood or composite materials that could warp when exposed to humidity. If you just absolutely love the look of wood, you can indeed choose to put wooden shutters in your bathroom. However, make sure you select wooden shutters that are constructed of treated wood that's projected to withstand moisture.
Space
Another consideration to keep in mind is the space available on either side of the window. In order for interior shutters to be fully functional, you'll need to make sure that you have the appropriate amount of space on each side of the window to open them fully. When you're wondering whether you could try here or there when installing your window shutters, you just need to keep in mind this space requirement. You also need to keep in mind that they require room for their mounting hardware to be fastened to the window jams or trim. According to the U.S. Department of Energy, when properly installed interior shutters can help decrease energy costs by keeping on sunlight and serving as an insulator.
Interior shutters are the perfect solution to privacy in many bathrooms, and they make it so that you can let in sunlight and air when you wish. By keeping the above considerations in mind, you could make a more informed decision.