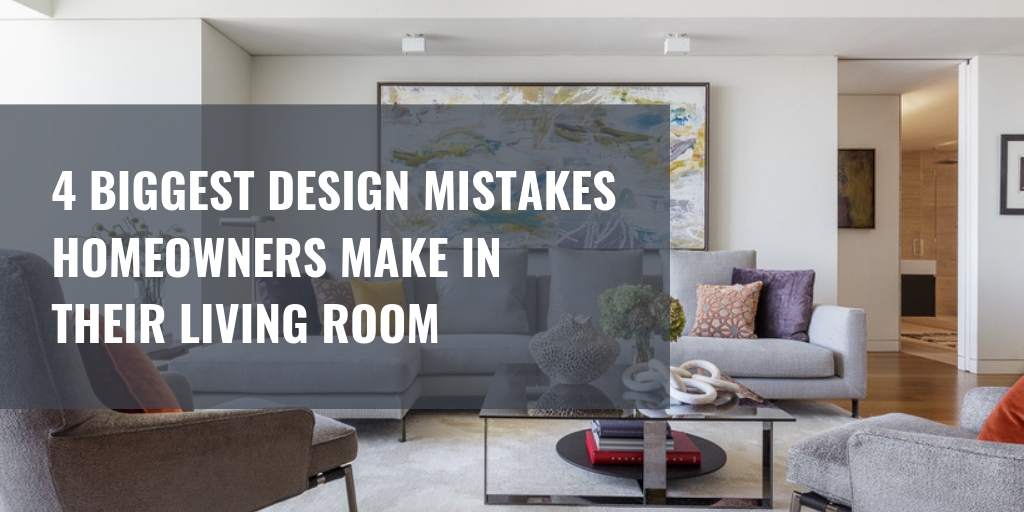 Our living rooms often have various functions in our house. It is where we spend most of our time either watching the television, reading a book and playing with our kids but it is also an area of the home for entertaining guests. With these activities in mind, it is  a critical component to your home and something you should plan out when designing or redecorating any homes. In this piece, I've listed down some of the most common mistakes homeowners make when building their home.
Mistake #1: Not Enough Light in Your Living Room
Having the proper lighting in the living room really adds up to the mood and ambience of your home. When decorating a living room, it is important to understand the lighting that will best serve your needs. If the area is for reading, you might want to consider brighter lights or strategically placed lighting fixtures to provide you with the brighter light that you'll need.
However if the lighting is for a home cinema or entertaining then you might want to consider a softer light, potentially with a dimmer, so that you can turn the brightness up and down as required.
In short, you have to know the types of lighting and their functions before using them in your living room. That's your starting point in making sure that you are having the best lighting in your living room.
Mistake #2: Not Properly Planning Your Layout
You've just moved into your new home, it's a rare opportunity that you get to buy new furniture or at least consider how the room might come together with your existing furniture. Having a new home is exciting, it's easy to get excited and want to buy all new furniture and make it feel like a showroom.
But wait! Before you do that, be sure that you are not just collecting and stuffing your place with anything you lay your hands on. Before shopping for furniture, you should put more effort into planning out the layout best for it.
For example, if your living room is a long and narrow, be sure to make the most out of the oddly shaped square footage. You may want to divide up your living room by setting up a pair of same-size sofas and a coffee table in between. With this setup, you could open up spaces for a better traffic around the room.
Mistake #3: Misunderstanding Proportion and Scaling
If there is one thing that all interior designers could agree on is that when it comes to decorating a living room, scale and proportion alters the way your living room look as well as the tone it expresses. Many homeowners have little idea of how to pull everything together, it is imperative to know that this is one of the most important elements of interior design that could really accentuate the feeling of openness of the living room. Most designers believe that the golden ratio is useful in making your living room aesthetically pleasing when the furniture arrangements are kept to a 2:3 ratio. At the end of the day, it is not really about how expensive the material you put in your living room that matters. It all boils down to the feeling your living room evokes whenever you enter in it– the feeling that it is inviting and calming at the same time.
Mistake #4: Buying Matching Furniture Set
This is the common mistake committed by most homeowners. Variety of colours and textures are the key in making your living room look better. Buying furniture that match too well gives a catalogue vibe and you don't want that for your personal area. It is still best to mix and match materials to show a collected look that adds more distinctive style to your living area.
Most furniture stores offer a collection of furniture sets that will help you more easily match a piece of furniture with others that suit or are in the same style and set.
Conclusion
When it comes to decorating your living rooms, it is indeed important to consider your feelings. But this should not prevent you from taking into considerations the basics in interior designs listed in this piece. Realizing the common mistakes most homeowners do in their living room will surely help you in making your own living room experience more inviting and relaxing to spend your time in. Besides, isn't that the whole purpose of a living room?
Related Posts