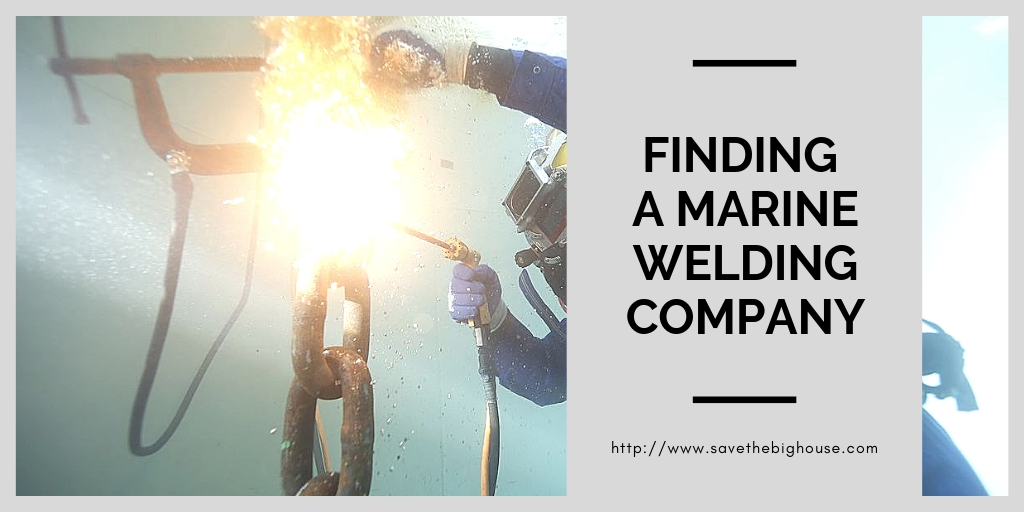 Marine Welding is a very specialized field that requires a lot of training and work experience so that tradesmen can start and complete projects successfully. When you need marine welding work done on your yacht or boat, you need to find a company that understands your specific needs, has experience working on a similar vessel to yours, and has case studies which are comparable to what you want to accomplish. You need to trust that the chosen marine welding company will produce deliverables on time and on budget.
What does the ideal marine welding company look like, and what attributes should they have to make sure you select the perfect partner? Our goal with this article is to make sure you feel comfortable in your important decision-making process before awarding your project to a company.
Below are five tips and tricks to keep in mind when researching marine welding companies to ensure that you are getting the quality end-result and service that you expect, and certainly deserve.
Get estimates and negotiate – Price isn't everything when it comes to selecting a solid marine welding company, but be sure to look at the quoted numbers, understand what they mean, and when they are valid until. Your project most likely won't be cheap, but look for good value from a reputable contractor that you are comfortable with in your gut.
Narrow your short-list down to two or three potential options, and use each quote as negotiation leverage to get the best deal possible based on your specifications. Every company should have some level of wiggle room in their quote for negotiation, so drive a hard bargain for your hard-earned money, and secure a contract that you feel great about moving forward with.
Closely examine reviews and testimonials – The world is such a transparent place now, and information is readily available both offline and especially online. Speak to fellow yacht and boat owners about any past experiences they may have had with marine welding companies, and see if they make any recommendations to aid in your search.
Go to each company's website and look for review and testimonial pages, and read them over closely to get a feel for each potential partner. Google each company's name and add "fail" and other similar negative words like this to see what comes up. Companies may only add positive past client experiences to their website, so seek out potential negative past client experiences that may pop up on blogs or on social media profiles.
You can also speak to local boating clubs about marine welding companies that they may know about, and who knows, maybe one of their family members work for a company that you are seeking out, and can give you a warm referral. Conduct your due diligence, take your time with your decision, and select a well trusted and respected marine welding company to do business with.
Seek out case studies – Ask marine welding companies about their past projects, and see how open they are with information, captured images, and pricing from those. Look for comparables and it should give you at least a ballpark idea for how much you can expect to pay, how long the project will take from beginning to end, and what the final result should look like.
You can usually find portfolio's on company's websites, but always reach out to them for more detailed intel if you want it. Be sure to avoid companies that aren't transparent about their past work because it likely means they have bad stuff and mad clients to hide. You need a marine welding partner that you can quickly get to know, like, and trust.
Licensed, bonded, and insured – This may seem like a no-brainer, but you will want to make sure that a marine welding company has a valid license before you sign any sort of contract. Also make sure that that company you sign with are well bonded and insured as well to give you the peace of mind that you won't be held liable if your vessel is damaged in any way throughout the project, or if a contractor's employee is injured while working. This is critically important due diligence that you must do, and sooner rather than later in your vetting process.
Never hire a general contractor welder – Marine welding is a very specialized expertise, and you need to treat it as such. While some welders will tell you that they can weld any structure to any property, this simply isn't true. Every welder has a core skill-set that they have developed in their career, but marine welders have talent and advanced expertise that the average welder doesn't have.
Marine welders have been thoroughly trained specifically for projects like yours, and you shouldn't cut corners in hiring anything but. These individuals know exactly what tools, materials, and processes are necessary to ensure that your project is handled to the high-quality standards that are needed to deliver success. If you are located in the Vancouver area and are looking for a marine welding company to help with boat repairs or fabrication Cedric Marina can help you.
Your yacht or boat is one of your life's most important investments, and you only want the best for it at all times. We hope that the above advice is helpful in your research process before ultimately selecting the ideal marine welding company for your project.
Related Posts