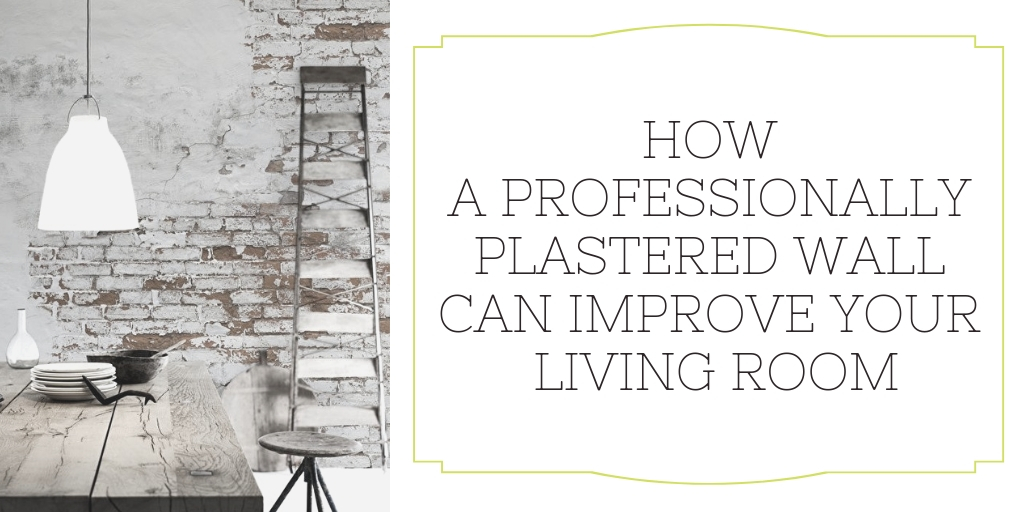 Plaster is considered one of the best and most permanent solutions for interior design and decoration. Many interior designers prefer plaster to other alternatives since it assures you of excellent results from the start, so you do not have to keep on experimenting. There are many reasons why a plastered wall by AB Drylining is a guaranteed way to improve your living room significantly.
High Aesthetic Value
Plaster is a very flexible finishing material. Professional plasterers can skillfully use plaster to achieve a variety of finishes, textures and designs. Spruce up the entire look of your living room using any of the following finishes:
a) Smooth cast– This finish is obtained by applying plaster to the living room walls and leveling it consistently until a flat surface appears.
b) Roughcast– A large amount of mortar is scooped using a trowel and dashed against the wall then leveled using a wooden float to give a relatively rough surface.
c) Sand faced finish– Uniform grained sand is used in this finish. The sand is then applied to the second coat of plaster using a skimming float.
d) Pebbledash– To achieve this finish, small pebbles are dashed against a plastered wall and pressed into it using a wooden float.
e) Scrapped finish– After a wall has been plastered and allowed to dry; scratch marks are made using a metallic scrapper or trowel. This wall is highly resistant to cracking.
f) Depeter finish– It is almost similar to pebbledash. The only difference is that stone flints or gravel are used in place of pebbles.
g) Textured finish– This is obtained on stucco plastering whereby different shapes and textures are made on the final coating using suitable tools.
Durability
Plaster is a long-lasting finishing material that can withstand harsh elements such as high heat and humidity. Repairs on plastered walls are quite easy. Plaster gives your living room walls a solid defined look that can be painted. Ensure that you provide your plastered wall ample time to dry before painting, to make it stronger.
Easy To Install
It is quite easy and fast to obtain a smooth finish on a plastered wall as compared to drywall. Plaster does not generate excessive dust as is the case when cutting and sanding drywall. Plaster dries up quickly and does not need multiple coat application to achieve a perfect finish.
Improved Acoustics and Privacy
Plaster is a high-density material, a quality that makes it an effective sound barrier thus providing you with the much-needed privacy and quietness as it keeps out noise from traffic and loud neighbors. Plaster will give your living room better sound transmission so you can hear each other better.
Fire Resistance
Plaster contains gypsum, which is a non-combustible element that makes your walls fire resistant. Professional plastering makes your walls resistant to mold and mildew. Another advantage of plaster is that it is pollution free and does not leave a dusty wall surface. Enlist the services of professional plasterers near you, to assist in decorating your living room walls.
Related Posts