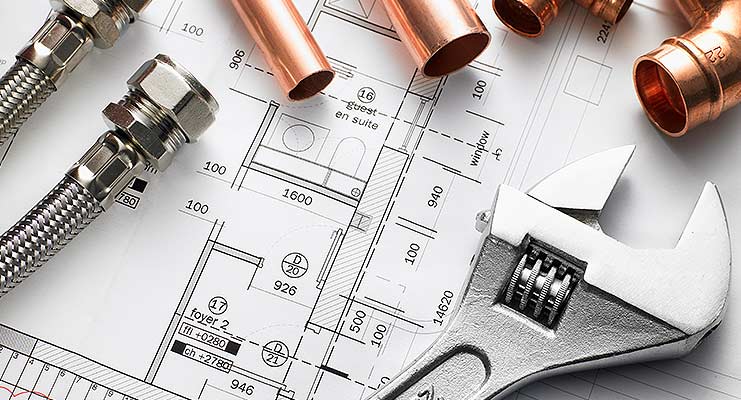 Many of the homes in Tampa were built during the 1950s and 1960s when the city began changing from a sleepy Florida backwater to a major metropolitan center along the Sunshine State's western coast. In the 1950s and 1960s, residential water and sewer pipes were often made from materials like copper, cast iron, and clay.
Pipes can't be engineered to last forever. Today, many of those original pipes are giving homeowners problems. Pipes can cause blockages when they corrode and collapse, and when they're still patent, the water they deliver to households may often be contaminated with rust and minerals. An experienced plumber in Tampa, FL, can help you repipe your sewer and water lines, and can replace a water heater that's been damaged by mineral deposits.
Repiping Your Tampa Home
Repiping involves replacing the entire water supply and discharge systems in your home or place of business. It is an extensive task that requires a comprehensive site inspection, specialized equipment, and a complete understanding of exactly what needs to be done. For these reasons, even if you are quite handy with DIY projects, repiping is a task that should be left to professional plumbers.
The first step in any repiping project involves assessing the scope of the work that needs to be done. Will both hot water and cold water pipes need to be replaced? How about faucets, water heaters, and other ancillary fixtures? Repiping will require turning off the water supply in the structure that's being repiped for the duration of the project, and that means an alternate source of water will need to be located if the structure is going to continue to be used. The repiping process is also quite untidy, so furniture may need to be moved, and walls and floors may need to be protected.
Repiping Materials
The next thing you will need to do is decide what kind of material you want your new pipes to be made out of. Two types of materials are typically used in Florida repiping projects: plastic and copper.
PEX: The most popular plastic pipe solution is cross-linked polyethylene (PEX). PEX is very durable, which means PEX pipes carry a low risk of future leaks. PEX is also much less expensive than many other repiping options and much easier for plumbers to work with. However, some studies have been done that suggest the chemicals used to manufacture PEX pipes can leach into the water carried through these pipes.
Copper: Copper pipes are even more durable than PEX; they can last for as long as 100 years. Copper, though, is a considerably more expensive option than PEX piping.
Related Posts