While 3-D printing, artificial intelligence, and robotics are shaping the construction industry of today, drones are quickly making their way to the top. They have become a high-demand commercial tool assisting with tasks and applications in various sectors, construction being one of them.
Drones offer a number of benefits—from on-site safety to enhanced project monitoring—which weren't possible before. These seemingly simple flying devices have revolutionized everything in construction from workflow to risk mitigation.
Conquering The Construction Market 
Many industries from agriculture to telecommunications are taking advantage of drones. However, construction seems to benefit the most. Today, many areas of construction are becoming dependent on the information collected by drones.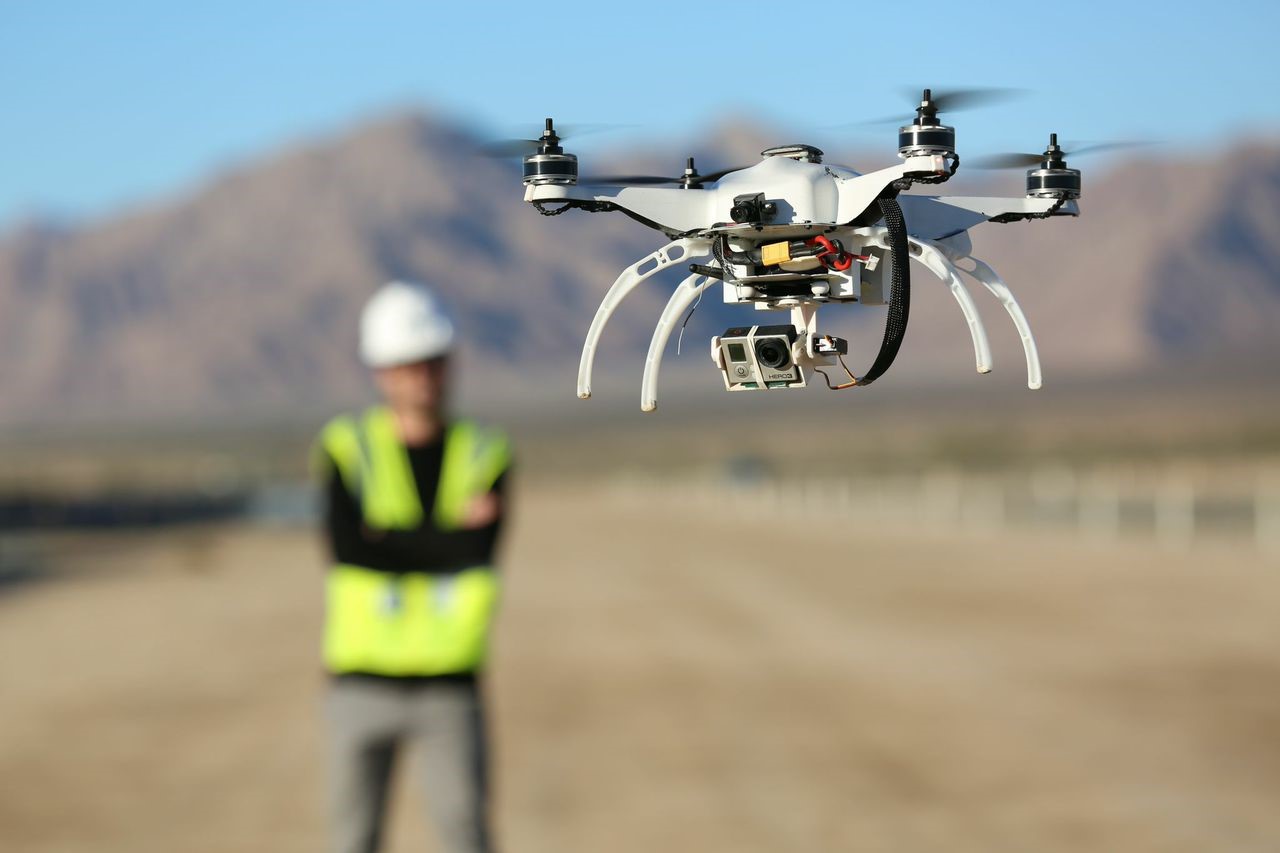 Be it the surveying and inspection to evaluate the site, or security surveillance to ensure the workers are safe and materials like construction fasteners are secure, drones do it all.
Drones have easy access to hard-to-reach places on complex structures as well as tall buildings. They don't just improve the safety factor, they reduce the time spent on inspections, thus lowering the construction costs.
The common current uses of drones in the construction industry include:
Monitoring Job Sites – Allows simultaneous monitoring of several sites, thus saving time and money on labor.
Inspecting Structures – Saves money on heavy-duty equipment, measuring devices, and manpower when inspecting tall and hard-to-reach structures.
Improving Safety – 24/7 monitoring of the construction site can help you spot a problem before it jeopardizes the safety of the workers and the project's budget.
Monitoring Project Progress –  Real-time data on progress allows for early identification of problems so they can be addressed to get the project back on track with reduced expenses.
Client Interaction – Data received from drones can give the client a full picture of the project at any time, making it easy to acquire feedback, approval, and funding adjustments if necessary.
Building Information Modeling (BIM)
BIM is an intelligent process based on 3D models. It allows construction professionals to gain insight and tools to achieve more efficient planning and design. BIM is often called a digital revolution in the construction industry and drones play a very important role in this process.
3-D Modeling – Drone technology allows for the creation of 3D models of large objects. It can also assist with conventional surveying and ground-based laser scanning
Monitoring – Drones do an excellent job monitoring the process to give the managers insights on everything from ground stability to the required number of TC bolts for construction. They help reduce downtime, manage the budget, track the workflow, and much more.
Orthomosaic Maps – Drones create a highly accurate photo representation of the area by linking information from many different photos. The result is geometrically corrected to get an orthomosaic map.
AI Dominance Or Automated Construction Sites
In March  2018, the leading Chinese drone manufacturer DJI partnered with US drone imaging process platform Skytech to deliver a large shipment of high-precision drones to the Japanese construction giant Komatsu Smart Construction.
While fulfilling monitoring needs, these drones may be used in the future to control the robotic construction vehicles. According to experts, this could lead to the development of fully automated construction sites.
Conclusion
Drones are becoming an integral part of the construction industry, improving the results and cutting down the expenses. With their assistance, the majority of projects are optimized, helping the companies improve quality and increase output.