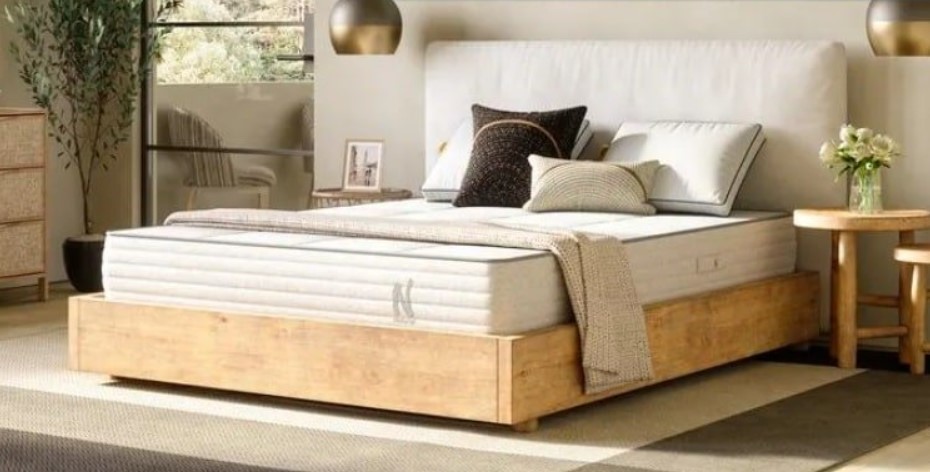 Purchasing a mattress can be daunting. There are so many decisions that you need to make. You need to decide whether you want to opt for the innerspring mattress or a pocket coil mattress. Each kind of mattress has its own pros and cons. How do you decide which one is the ideal choice for you? The experts at Queensway Mattress will help to make this process less daunting. The pocket coil mattresses are a great choice when you are looking for an option that offers less motion transfer. This type of mattress also offers a gentle bounce which coil mattresses are known for.
The pocket coil mattresses have individual springs. Each spring is placed in a small pocket that is made out of cloth. The pockets are then tucked under the padding of the top layer of the mattress. The more the number of springs, the more comfortable the mattress. When considering pocket coil mattresses, you might be spoilt for choice. Following are just some options that you can consider.
Encore Bravura Mattress
Introduced by Therapedic, this mattress was introduced in the Bravura The Rhythm of Sleep Collection. The mattress is made of gel performance foam, copper gel memory lumber layer, comfort foam. Contour foam, 1000 bolsa edge pocket coil, high-performance foam and a support base foam located at the bottom of the mattress. It makes use of the edge perimeter encases units. These units provide you with a high level of comfort and support. It also helps to relieve pressure from the hips, back and shoulders. Edge to edge support and durability is also improved. There is a reduced transfer of motion from one person to another. To help you sleep cooler, the encore mattress uses eco gel technology. The mattress is about 14 inches in height. Therapedic provides a 10-year warranty on this plush comfort mattress.
Angel Mattress
SleepKing's Angel Mattress was introduced as a part of their Husky Collection which was designed to give heavy-duty comfort to all body types. The mattresses are handcrafted. Each mattress makes use of the premium quality material that is available. It is made of heavy gauge tempered individually wrapped pocket coils, a layer of air compressed nano-coils, high-density soy foam, a layer of natural latex and a revolutionary eco gel that helps to regulate temperature. The mattress has been topped with luxurious designer fabric. It is a high heavy duty mattress with a height of 15 inches. Angel Mattress has been designed to last you a lifetime. A 15-year warranty is given by SleepKing.
Victoria Mattress
Victoria Mattress by Sleep In Mattress is a plush euro top mattress. 972 tri-zone pocket coil, a 2-inch soft foam pillow top and foam encase is the composition of the mattress. The mattress has been finished by a bamboo infused quilting, making the fabric more durable. Victoria mattress is about 11 inches in height and has a plush level of comfort. The company provides a 10-year warranty on it.
Related Posts