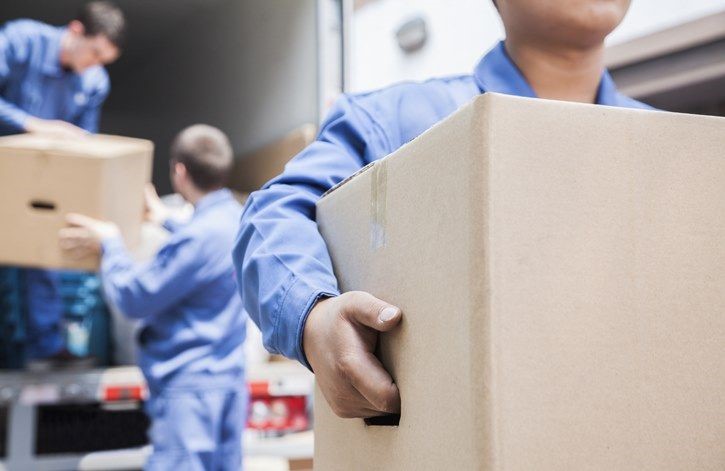 Did you know that the average Australian moves about 13 times during their lifetime? A recent study showed that the same average Australian spends around 208 days in their life dealing with issues connected with moving from one home to another. See some facts on this here.
If you're facing this stressful and exhausting challenge right now, you're probably wondering if something changed since the last time you did it. In this article, we'll tell you about 5 important things that you must consider before hiring a removalist. Read on, and learn more about it!
1. Experience
It is always best to choose a company that has a lot of experience behind them. It doesn't matter if the removing crew is young, it's important to have experienced leadership. Why is this important?
Because every furniture removal, almost without exception faces a problem at one point. Sometimes this problem is of a serious nature, and sometimes it's just a small issue, but it always needs to be overcome.
An experienced team has probably already faced a problem of such nature and will know what to do. An inexperienced team will struggle and chances are big some of your belongings to get damaged. Of course, the companies with a lot behind them charge more, but just think about it – if you hire someone for less money you might end up spending more for replacing the furniture you lost instead you would've given it to the good guys at the start.
2. Insurance
Just as we said in the previous paragraph, stuff get damaged all the time. Ask from the removal company to offer an insurance plan. Always take into consideration the one company that is able to cover most of it.
This is not important just for being sure that they can compensate for any damage that might happen, but for realizing how serious and good they are. A removalist that is able to give you great insurance plan is sure that will do a perfect job because, well think about it, no one wants to deal paperwork and lost points in the insurance program they already made.
3. Price
The price is important but it's not the most important of all. Some might say – well of course when you're not the one that is supposed to take the money out of the pocket. Anyway, price is a very important part of the deal.
Those removalists that have the lowest price will most probably charge something additionally so don't fall on this trick. Those asking for the highest price is also not the best choice for you as there is surely another option that is as good but not as expensive.
Getting a quick quote with as much information provided as possible is the best way to choose a removalist based on the price. If you're moving interstate, consider removalists who will create a price for getting from one place to another. On the other hand, if you're moving to the same city it's best if the removalists form the price by kilometer. Always ask for more information about this, because their tendency is to make you accept their offer.
4. Equipment
Not all of us own a gigantic piano in the living room but this is not something that unusual. If it is not a piano it may be a closet that is inherited by someone you love and has great emotional value. You can't just leave it there because it's old. You have to take it with you.
Do you know how strong and heavy these pieces are? It is nearly impossible to take them out and get them inside a room. And how about that boat you have in the city marina? Going from Melbourne to Brisbane means taking everything with you and the boat is not something you're going to leave.
A lot of removal companies don't own enough equipment to make a complete transfer. Most of them are skilled and able to pick up and transport a piano and they will definitely charge more for this. But, when it comes to more complex belongings money is not a problem, because you'd be happy to pay if there's anyone offering something like this in the overall price.
5. Reviews
Finally, the track record. This speaks about the people you're about to trust everything you own in your life. Open the internet and find some reviews about the firms you're interested in. There are many social networks online where people share experience and leave reviews for the removalists they worked with.
If you find some guys that seem nice, but you see how they behaved, then you should know that it's better if you look for someone else. Reviews are very important as they show you what's behind the curtain of their marketing campaign. What you need to do here is to focus on negative comments. What we're trying to say is, a lot of comments might say that the workers who carry the furniture are rude, but if you're planning to ask from the company to do everything on their own and at the end just give you the key to the new home, then why would you care about this? They might have excellent reviews about everything else and be terrible in communication, but if you don't plan to communicate with them, why lose a great deal, right?
Related Posts