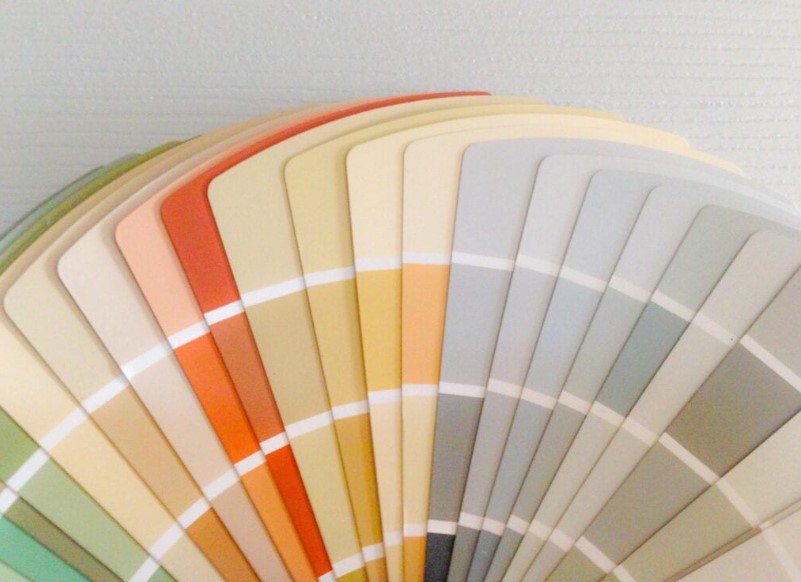 Deciding to bring color into your home's décor can be a bit intimidating, but with the right direction, you can amp up your home's décor and curb appeal with all your favorite shades and hues.
For example, nature gives us plenty of color that goes well indoors, too. If green is your choice, take cues from Mother Nature herself and choose shades that mimic the lovely shades of green you see that surround you in your yard.
It's a sure bet that if you like a color combo you see in nature, you're going to like it just as well inside your home, too. Or that favorite plaid shirt you wear all the time? The colors in its pattern may be just what your home is screaming for.
Decorating With Color – Patterns
Patterns are a great way to introduce color, especially when paired with a solid-colored wall. A good tip when using more than one pattern in a space is to keep large patterns to the largest space and smaller patterns to smaller spaces.
Decorating With Color – Contrasting Colors
Try to choose colors that contrast each other to build interest in your space. For example, blue and yellow go well together because they are opposite each other on the color wheel. If you aren't sure which colors complement which, consult a color wheel to find out.
Decorating With Color – Different Hues
When choosing colors for your room, look for different shades of the same color to help tie the look together and build character. If you use a shade of green on the walls, choose varying hues of green in accent pieces and furnishings to create a cohesive look.
Decorating With Color – It's A Balancing Act
When decorating with color, you have to create a balance of sorts within the space. You need to choose a color scheme and stick with it throughout. Pair opposite colors on the color wheel for interest but carry that color combo throughout the space. From walls to ceiling and furnishings and accents, you'll want to make sure your color choices reach every aspect of the room.
Decorating with color can be intimidating, but it's a science, really. Start by choosing a favorite color, consult the color wheel, and then go with what feels right. Add a little or a lot of colors to your home's décor to create an interior you love. 
Are you looking to sell your home? Thinking about your homes first impression on someone it crucial to selling at the best price you can. Contact a local real estate agent near you to discuss how you can rev up your curb appeal and get your house sold!
Related Posts