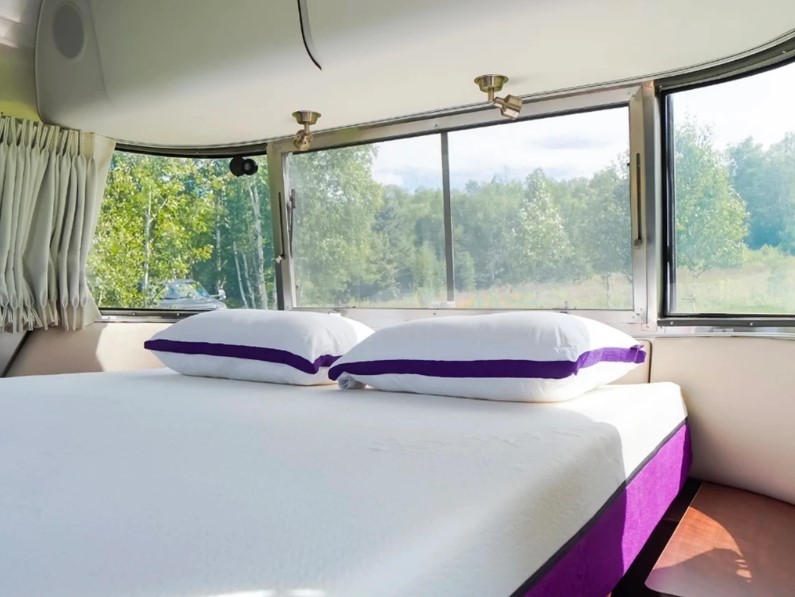 Traveling around the country in an RV is an incredible adventure, but the nights can be less than fun if you have an RV mattress that isn't comfortable. You should be able to get as good of a night's sleep in your RV as you would at home, but for some reason, motorhome mattresses seem to be difficult to sleep on. Fortunately, there are some things you can do to make them more comfortable.
Upgrade the Mattress
There's no reason to keep the mattress that your RV came with, especially if it's preventing you from sleeping well. You can instantly get a more comfortable RV bed by just upgrading the mattress. Certainly, it's one of the more expensive options, but standard RV mattresses tend to break down fairly easily, so if you've bought a used RV, the mattress might not be very supportive any longer. 
Generally, the mattresses that come on RV beds are on the thin side anyway, so they may not provide the same amount of cushion as your home mattress. The good news is that you can buy an upgraded mattress that is equal to or better than the one you have at home. Just be sure to choose one that is the right size for your RV bed platform, since RV mattresses aren't standard sizes.
Get a Memory Foam Mattress Topper
If you don't want to spend a lot of money replacing the mattress in your RV, you can always cover your existing mattress with a memory foam mattress topper. These toppers are significantly less expensive than a full mattress, but they can add support and cushion to your sleeping surface. Your standard sheets will fit over the topper and the mattress so you don't even have to buy new sheets to get a more comfortable bed.
With a memory foam topper, you won't experience any pain points because the material used to make the topper is designed to mold around your body as you put your weight on it. It gently cradles your limbs and other body parts, giving you a cloud-like sleeping experience. 
Use Two Mattresses
To get additional support without spending a fortune, you can just add a second mattress to the one you currently have. It doesn't need to be a fancy mattress, so you could buy a cheap one to put under the one you sleep on. This will give you more support than just having a platform beneath your single mattress and it will make it a little more cushiony as well.
Be aware that adding a second mattress will make your bed pretty tall, so you might have to buy sheets with deeper corners to make sure they fit. Also, you will want to make sure there's enough room between the top of your second mattress and the ceiling, especially if you're putting it in the top bed of a bunk bed.
Conclusion
You don't have to live with an uncomfortable RV bed. By trying one of these tips, you can get a good night's sleep and be ready to go for new adventures as soon as you wake up!
Related Posts