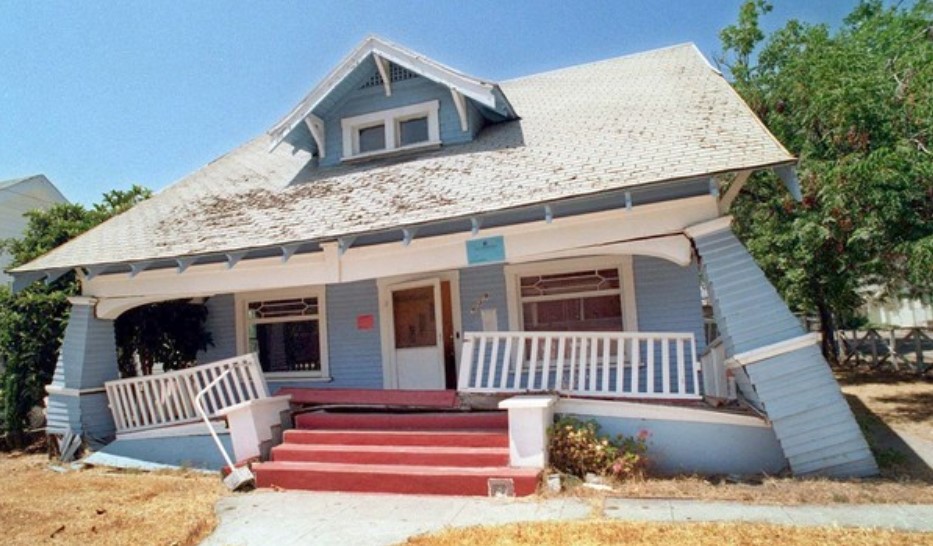 Selling a home is a lot of hard work – just imagine, how hard would it be, if the house is in bad condition. But no worries, there are still some ways to sell your distressed or uninhabitable properties.
Distressed, Uninhabitable, Deferred Properties
Before jumping into how to sell a house in bad condition, it is important to know what defines a distressed, uninhabitable, or deferred property. Most commonly, bad houses are found in deferred condition, which only has several repairs to do.
A deferred property usually includes; a dated kitchen, peeling paint, dirty cluttered interior and thick hoarder, dated bathrooms, outdated finishes on faucets & light fixtures, dirty walls, dead overgrow untended landscaping, dirty, stained flooring, and weathered exterior.
Distressed vs Uninhabitable Homes
Distressed houses are also like the previous one, however with more damages than deferred property. In contrast, uninhabitable properties are the ones that are unsafe and not good for health. Usually, a property could become uninhabitable if it has not been maintained properly with many repairs to do.
Moreover, natural disasters like fire, floods, tornados, and hurricanes can also contribute to creating an inhabitable property. Inhabitation is the worst-case scenario and such properties can be condemned by the local government as a property that is unsafe to live in, even for the owner.
Uninhabitable Homes
Here are some conditions that can make a property uninhabitable:
Roof damage: If the roof is damaged or leaky, it is expensive to repair and allow water into the property and could lead to black mold.

Non-functioning electrical, HVAC, and plumbing systems: These are essential systems for the functioning of a home and if malfunctioned, it is expensive to repair them and are not covered by insurance.

Lead-Based Paint: For homes that were built before 1978, lead-based paint has been used. Usually, this type of paint does not pose any considerable risk when they are undisturbed, but if it is sanded or chipped, inhaled, or ingested it can lead to brain damage, damage of vital organs, seizures, death, and even behavioral issues.

Asbestos: They also can be hazardous, especially if the fibers are inhaled. So, it could become a big challenge for the recondition because there are strict standards to carry out the Mitigation process.

Termite infestation: Termites are also big damage to the house and that can lead to foundation problems, doors and windows that won't close, and other major issues. These damages caused by termites can be costly but should receive immediate attention.
Distressed Sale
The first option is to try to bring the property back to good condition by doing necessary repairs. However, it costs you both money and time, and usually, in these cases, people do not have that much money or time. So, you have to consider whether the cost of repairs exceeds the sale price of your house. Information found on retirebetternow.com suggests if you have to spend more money on the repairs, then you need to turn to another option called "Distressed Sale".
In distressed sales, you are working with investors who are willing to pay cash for your home in its current condition. Through this, you can sell your house without having to spend a dime to recondition it. But if there is an existing mortgage on the house and the cash offer of the investor is less than the loan amount, then you have to bear the remaining balance on your own. Otherwise, it could result in the lender pursuing a foreclosure.
When it comes to the real estate market, purchasing homes are mostly done by retail buyers who will buy a house to occupy it. Generally, retail buyers use mortgage programs or conventional housing loans as financial help for the purchasing of a home.  But a house needs to meet minimum condition standards set by the loan facilitators in order to qualify for the loan. Most houses in uninhabitable or poor conditions do not meet these standards, thus depriving the loan facilities for the retail buyers. Therefore, only a few retail buyers would even look at such a distressed property.
In such a case, we need to look for investor buyers who will purchase the property with cash eliminating the need for a mortgage or loan. However, there should be enough equity in the property since investor buyers require a deep discount.
What are the Options for Distressed Sale?
Wholesalers are one type of investor buyers who put out large signs or billboards around town, advertising as "Buy Your Home For Cash". This is a good alternative and commonly used in the real estate market to sell a house in bad condition. But you have to be careful when going for this option because usually, they are trying to make a fortune out of your misery. So, you must not agree to their number without doing thorough research on that. Another route of distressed sales is through iBuyers.
They are also wholesalers, but they work online with any signs or billboards. These buyers usually make a preliminary cash offer and the full payment will be offered after visiting and inspecting the house. So, their cash offer could vary based on the cost of repairs of the home. But there are some buyers who offer cash without seeing the sight and it could be profitable for sellers.  If these two methods are not in your best interests, then of course you can pursue the traditional sale process, which involves a realtor.
The Realtor will inspect your house, make a valuation, and then put the home in an MLS listing for selling. Most of the time, you will find a buyer who is fond of buying the house with cash or by using a rehabilitation loan, which is available for qualified buyers with good credit. This process may take a long time but you can end up with a good deal because buyers tend to be interested in discounted properties.
Conclusion
In fact, selling a distressed, uninhabitable, or deferred home is really difficult, but there are sale options, from wholesalers that post bandit signs on the side of the road to HELOCs, and conventional rehabilitation loans.
Furthermore, it is always recommended to obtain advice from experts in the real estate industry, mortgage lenders, bankers, and realtors. Because you might face a lot of issues and challenges when selling a home in poor condition.
Related Posts