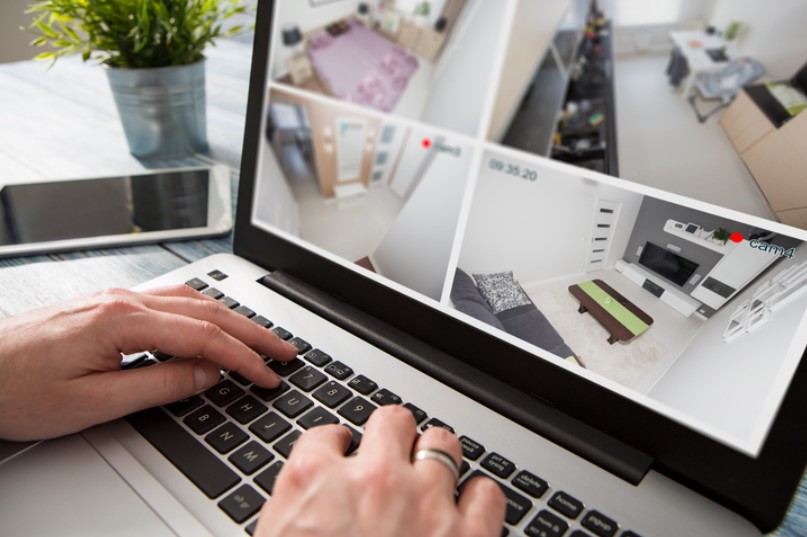 Home security is essential to homeowners and renters. There's nothing like having the peace of mind knowing that your loved ones and valuables are safe even when you are away from your home. When you are looking for home security, there are a number of things to consider including security screens, home security systems, home video monitoring systems and more. We will discuss the benefits of each type of system in this blog post!
Security Screens For Windows and Doors
When you think of window and door screens they either think of generic fiberglass screens to keep insects out or clunky cast iron bars and doors to keep burglars out. However, premium security screens are a home security system for windows and doors that look just like regular window screens and compliment any home aesthetic.
Security doors and windows are the only products on the market that are guaranteed to prevent break ins. Typically made of stainless steel mesh and aluminum frames that are mounted onto the frame of your home or business entry points.
There are many differences to be aware of when choosing which manufacturer to purchase from. To help you in your selection process here are a few key points to look into while doing your research on the different types of security screen manufacturers.
Thickness of the mesh thread: typically you want a range of 0.31 to 0.047 mm

Do the doors have a single, double or triple interlocking system?

Are there any manufacturer warranties?

Who is the manufacturer?

Are the screens built to order or are they a "one-size-fits-all"?
No matter which company you select, make sure to do yourself the favor of investing into these screens to upgrade your home or business security. It's worth every penny.
Home Security Systems
The home security system you choose needs to be tailored specifically for your home. A good home security company will provide all the tools and equipment needed including easy to use, mobile apps that allow you access to view cameras on site even when offsite.
When choosing a home security system take into consideration what sensors are included in each package? Are they the sensors you need or are they ones that will end up causing more problems?
Most importantly, make sure the system is easy to operate and monitor. The last thing you'll want is a system that does not give you the coverage you want and is difficult to turn on and off. Also consider a proper home alarm system that has a backup battery power supply so when there is a power outage in your area, your security system will continue to protect you, your loved ones and valuables.
Home Video Monitoring Systems
A home video monitoring system can be a great addition to your home security. It provides an additional layer of protection by giving you the ability to view live streaming videos via mobile app or computer, receive notifications and review recordings right from home on your mobile device!
These systems are also easy to install compared to home security systems that need professional installation. They also are very cost effective compared to those same security systems that require monthly subscriptions to their monitoring services.
So is Home Security Essential?
Yes, home security is a must have for homeowners and renters alike. By investing in the right type of security for your home, you are ensuring that your family and belongings are safe and protected. With the current unstable state of our nation, the need to secure our homes and businesses has never been greater.
remember this when choosing a home security system. Be sure to find one that is tailored specifically to your wants and needs. Where one type of service or product fits the needs of one person, it may very for another person. So be sure to do your research and find the best home security system(s) for you.
Make sure to check back soon for more blog posts on home security! Have a great day everyone.
Related Posts