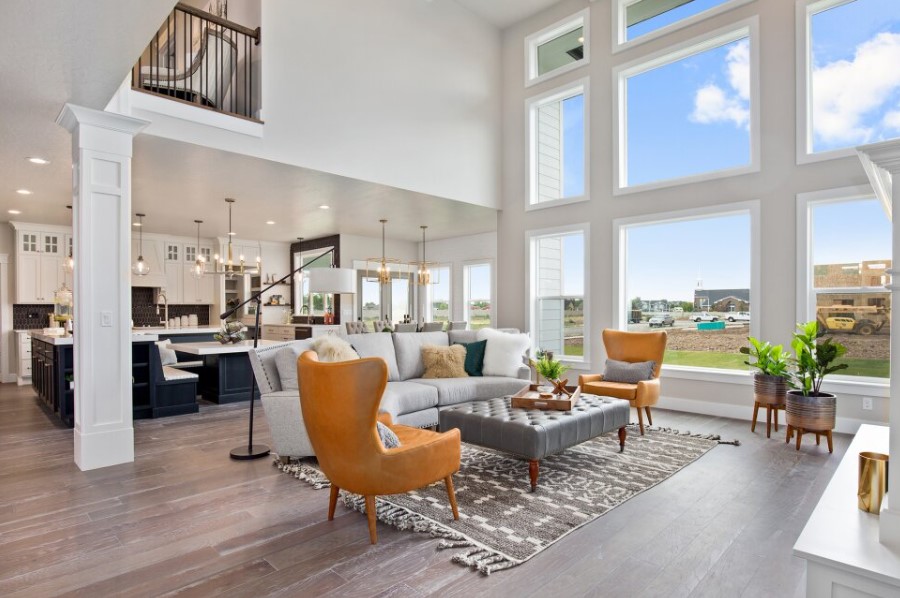 It is often difficult to impress buyers with a vacant house compared to a furnished house. Fortunately, real estate sellers have a secret weapon in their arsenal called home staging, which can be used to make any vacant property look sale-worthy.
While cleaning and decluttering are the basic requirements of selling a vacant house, there's a lot more you can do to increase the attractiveness of the property and hence, its chances of getting sold fast.
With the following smart home staging tricks, you can make that vacant property appealing to a high number of potential buyers, thereby making a swift, profitable sale.
Work On the Curb Appeal
You want to work on the aesthetic attractiveness of the property as viewed from the sidewalk by a prospective buyer. The exteriors of the house can contribute a lot towards making a good first impression while staging.
Consider fresh paint and clean landscaping. Adding fresh mulch to your front yard is an inexpensive way to improve the curb appeal as it will brighten any flowers and plants in the yard. Make the entrance look attractive by adding a statement chair and fresh planters or wreath on the door.
Use Mirrors to Your Advantage
Mirror mirror on the wall,
Which is the biggest house of them all?
Give the illusion of a spacious place to your vacant house by placing mirrors, especially if the room has a lot of natural light.  Shift the angle of the mirror towards the focal point of a room to make the space seem larger. It is a well-known trick used by many interior decorators, so you could try it too.
Add a Fresh Coat of Neutral Color Paint
Seeing old, dark, and dull wall paint can put off any potential buyer. Not to forget the instantaneous added cost calculation that the buyer will start in their head for repainting the walls!
Consider getting a fresh coat of wall paint done before staging the house for sale. Neutral colors like white, beige, gray, and greige are considered to be move-in ready colors and hence, would appeal to any buyer.
Declutter and Maintain Cleanliness
A vacant house with unnecessary thrash around is a big no-no for any prospective buyer. So, ensure all trash cans are empty, toilet seats are down, and the whole house is decluttered.
Give the house a deep cleaning treatment to do away with dirty floors, windows, and ceiling. Spray a mild air freshener in the house, especially near the bathrooms and pet area.
Make Necessary Fixtures
Buying a house is a big decision for anyone, therefore even the smallest details can make a difference to them.
Replacing old fixtures in the bathrooms and kitchen is important (and less costly than remodeling) for home staging and can add noticeable value to any vacant house.
Here's a quick and cost-effective way to stage a vacant home:
Virtual home staging is an easy, cost-effective, and most photorealistic way to virtually transform a vacant house into a beautifully styled and furnished space.
It is truly a powerful real estate marketing tool that utilizes a digital interior design technique to turn any vacant house into a warm, welcoming space. This helps potential buyers visualize themselves living in the house. Thus, virtual home staging creates a better listing appeal and can help any real estate agent make a quick, profitable sale.
Styldod, a real estate agent-focused design tech company, understands that good listing imagery is the cornerstone of the home selling process. It helps real estate agents make high-value sales by providing hassle-free, quick, and inexpensive virtual staging solutions.
Styldod offers high-quality virtual staging services at just $16/image and a TAT of 24-48 hours. So, make sure to explore them today!
Related Posts