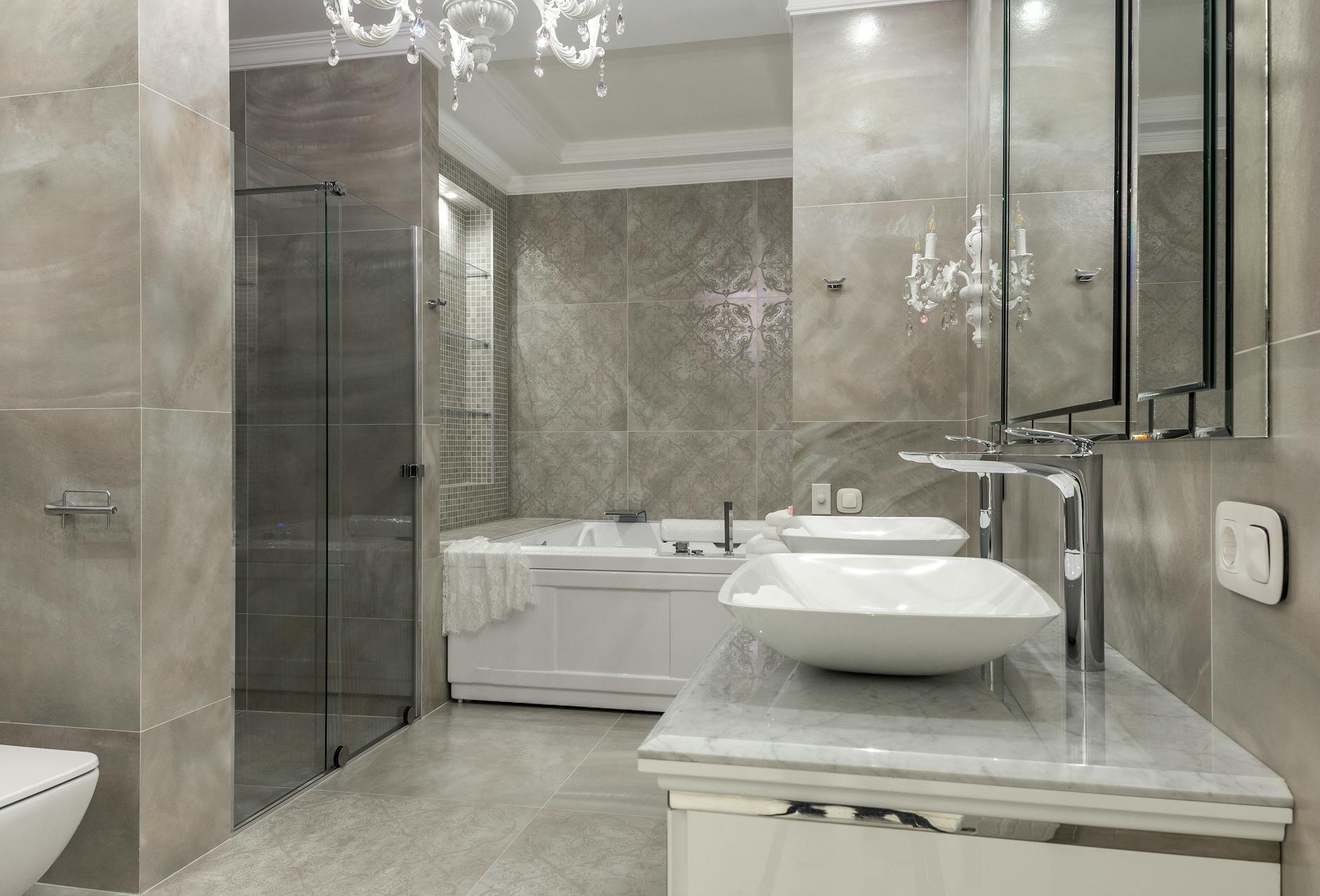 Attention to detail matters a lot when building or renovating a house. Even the slightest mistakes can take away the appeal of your beautiful home, especially when it comes to the interior. People are usually careful about the way they design their interiors. However, many people still fail to get things right. That is especially true when choosing tiles for their bathroom floors or walls.
Whether you are choosing designer tiles or ordinary ones, you will have to consider a few factors. At the same time, you also need to worry about the product's practicability. And that is where the problem begins. After all, not everyone knows everything about bathroom tiles and how to choose them. So that is where we come in.
In this article, we will be giving you five tips for choosing your bathroom tiles. We composed this list in a way that will ensure a beautiful look for your bathroom while still being practical.
#1 Get Creative with the Designs and Colors
The first thing to do for ensuring a beautiful tile design is to choose the right colors. You should avoid using a color that you have already used in any of the other rooms. That includes the kitchen too. After that, you can decide on a color palette for the bathroom itself. 
You can always opt for a singular color or shade for all the tiled walls. Or, you could even go for multiple colors or shades. For instance, the shower wall could be a different color or shade than the one around your basin. Using light colors above the sink is a common practice. However, this is not a mandatory rule.
Choose a pattern for the walls if possible. The floor and surface around the basin can have a plain color with no patterns. The key is to surround yourself with these colorful and patterned tiles. However, the floors should ideally have a plain look.
#2 Add Textures 
Choose tiles that can provide a texture to the walls. Use textured tiles for the floors too if you do not want to use plain ones. 
Hyperion's Ca Pietra Tiles has beautiful tile collections if you want some gorgeous textures. They craft their tiles using marble, sandstone, limestone, and slate. Of all the bathroom tiles they sell, you should specifically check out their signature hexagon porcelain verdigris tiles. For less than $80 per square meter, these tiles would be the ideal choice for a textured bathroom floor.
Of course, you can browse Ca Pietra's catalog to check out some of their other products. They are currently setting trends that have never been seen before. Hence, you can rest assured that you will find something that appeals to your eyes.
#3 Think Differently for Smaller Bathrooms
Small bathrooms will not give you the chance to get too creative. That is especially true if you are thinking of using patterns. So instead, go for a plain look. Avoid patterns and use plain colors. You can use shades as well. Try not to focus too much on having different types of tiles or colors for different walls. Hence, in the case of smaller bathrooms, feel free to use the same colored tiles for the shower wall and the one above the basin.
#4 Consider the Lighting Inside the Bathroom
The amount of lighting inside the bathroom can make or break its look. Light colored-tiles will make the bathroom walls look beautiful even in low lighting. The same is not possible for dark colored-walls. For that, you will need to increase the amount of lighting inside the bathroom. The bigger your bathroom, the more lighting you need for dark tiles.
#5 Picking the Right Grout
The grout needs to give the walls contrast. It needs to complement the tiles and patterns, but not overpower the overall look. Use colors like grey or anything light. They can provide a less clinical appearance. Use dark grout only when you are using light-colored tiles. You can check out this guide on tile adhesive and grout if you need help picking the right type of grout. 
That is all for this article. Ensuring these simple tips can help you get a stunning look for your bathroom. So before choosing the tiles, do not forget to go through these tips.
Related Posts