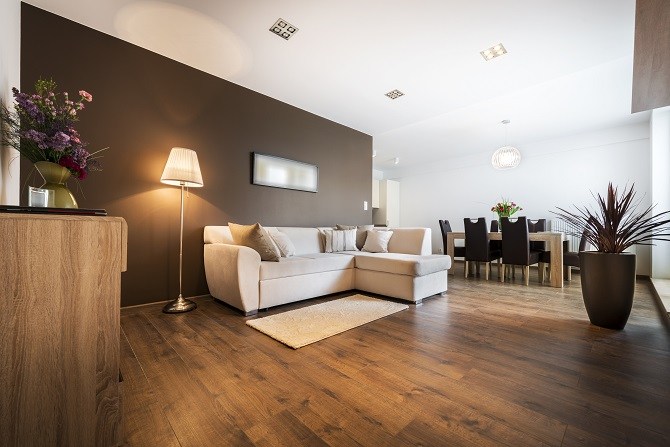 Decorating your home is something that can be a never-ending project. This isn't necessarily a bad thing because decorating is fun for many people. Just when you finish one project, you see an image in a magazine or online that gives you a fresh new idea for something else that you want to do. It can seem like the next project is more exciting than the last one. Sometimes there's a small project like sorting out your sock drawer that can give you a lot of satisfaction. Other times there's a larger project like having any custom home bar installed that can change everything. There are projects, both large and small, that can be transformative and give you something else to smile about.
A house really should be a home and you have the power to make it feel that way. It doesn't have to cost a lot of money. Sometimes it just takes a minor tweak to change the look and feel of a room. If you've ever been to an art gallery, you'll notice that artwork is at eye level. Since that's the case, why isn't the art in your home placed at eye level. Not that there are mandatory rules. If there are rules, they're made to be broken when it comes to décor. Nevertheless, hanging your artwork at eye level can make a big difference in how the room feels. It will catch some people off guard and possibly make the art more noticeable. It's good to switch things up.
The world of social media, selfies and influencers has taught us all a few lessons about lighting. One thing you'll notice if you pay attention to influencers on social media is that lighting makes a big difference in how people look and how a room looks. There's often a lot of talk about being backlit. In fact, there has been an expanding market for light sources because everyone wants their selfies and videos to look great. When it comes to your home décor, light sources can be layered to not only brighten up the place, but add warmth to the space, while also making it more functional. You probably won't use the same bright lights beloved by influencers on social media, but you can employ the concept of multiple light sources.
Using produce as décor is both an oldie and a goodie. Interior designers have promoted this trick for years. Perhaps one of the most popular types of fruit to use is lemons. There are few things more beautiful in a room than a glass bowl or vase filled with beautiful lemons. Even if you don't eat them, you'll want to have lemons in your space. To avoid being wasteful, you can choose fruit that you eat, like apples and oranges. What's great about using fruit as décor is you can both decorate your home and eat healthier. It doesn't get any better than that.