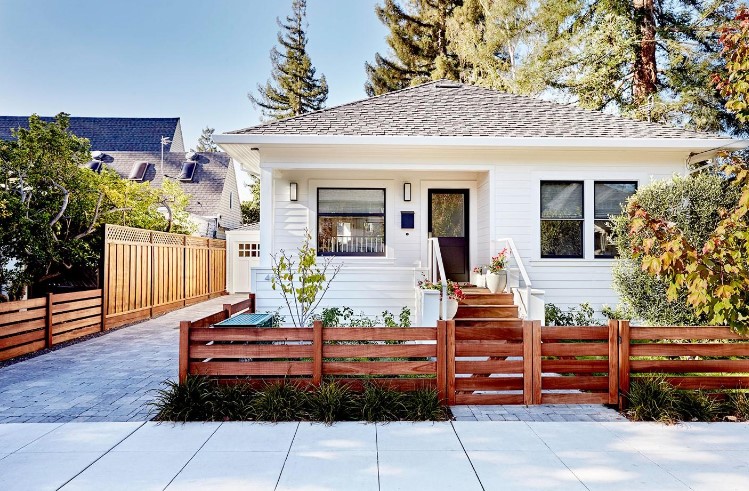 Want to maintain your new fence for years to come? If so, you may be exploring treatment and sealant for outdoor protection. Your fence is subject to rain, snow, UV rays, pests, and a range of other issues. If you fortify it properly, you can enjoy your fencing for decades to come. Read on to learn about fence panel treatment.
Not All Fence Panels Need to Be Treated
Some wood needs to be pressure treated because it's not naturally equipped to withstand the elements. For example, pine wood fence panels are typically pressure treated before they hit the market. This is why they look green during installation. The green coloring eventually fades, and then the panels turn grey if they're not stained.
Cedar fencing does not need to be pressure treated. It is naturally resistant to pests and it's more durable than pine. Cedar should be stained periodically for protection, but overall, it needs far less maintenance than pine.
Other materials like vinyl fencing, iron fencing and chain link fencing do not need to be treated. These materials all have their pros and cons, but routine sealing isn't common for any of them.
How Soon Do New Panels Need to Be Stained or Sealed?
There are several factors that influence how soon you should stain and seal new fence panels. Pressure treated fencing needs time to dry and cure before it can properly absorb stain. Thus, it's best to wait about 1-6 months before staining your new fence.
If the fence still has a green hue, it's too soon to stain. If it's starting to grey, it's definitely ready for staining. If you're in the middle of that timeframe, you can plan your fence staining with a time estimate for when you'll be ready for sealant.
How Frequently Should I Treat My Fencing?
Most wood fences need to be stained every 3-5 years for proper protection. Some may need staining every 2-3 years, especially if they receive direct sun exposure. Cedar fencing can go longer between stains than pine. Of course, if you have a vinyl or metal fence, you won't need to worry about this maintenance.
Can Old Fence Panels Be Weatherproofed?
Yes, an old fence can be sealed with weather protectant. As long as the fence is in decent condition, it's worth staining to extend its lifespan. If the fence is worn, warped or past the point of repair, you may be better off investing that money toward a new fence.
If the panels are covered in biological growth, algae, mold, or other materials – use a wood cleaner first before staining. Then use exterior oil-based stain or latex paint, which will seal out moisture, prevent wood rot, limit the amount of weathering, and extend the life of the wood.
Get a Custom Fence from All Around Fence
If you are looking for a Maryland fence contractor for a replacement, or new fence in Pasadena, Maryland and surrounding region, All Around Fence has you covered. We are licensed and insured and offer superior customer service. We'd be happy to provide a quote and go over your options with you.
Related Posts