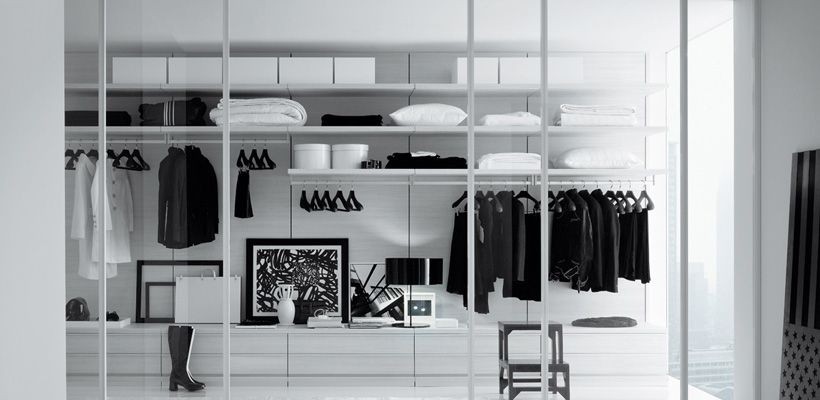 Famous for its upholstered furniture, Flexform has also garnered acclaim for its stunning collection of dining chairs
Cavallini1920 is an Italian luxury furniture retailer with showrooms in Milan and Varedo. The company champions a holistic vision of home living, based on the notion that interiors are not merely a combination of objects, but rather a decisive factor in shaping people's quality of life. Therefore, Cavallini1920 places high emphasis on the planning and design phase, and offers specialized interior design consulting as well as an array of professional services for both architects and private customers. Cavallini1920 proudly boasts official partnerships with the leading names in designer Italian furnishings, and serves today as an official dealer for the most prestigious brands of the Made in Italy universe.
Flexform Chairs: a front-row seat at the table of style
Among the brands that routinely catch the eye of customers at the two Cavallini1920 locations, one that deserves a special mention is certainly Flexform. Flexform is a premium manufacturer of high-end designer furniture founded in Meda, in the Brianza design district, in 1959. The company prides itself in creating elegant and masterfully crafted pieces, made only with the best materials and the most advanced manufacturing techniques. Flexform furniture embodies a measured, restrained sense of style – an idea of refinement that is perfectly expressed by its award-winning line of dining chairs.
flexform/chairs.php">Flexform chairs come in many different styles, and most are available in a large variety of materials and finishes. All of them, however, exude that iconic air of elegance and sophistication that is the hallmark of the Flexform brand.
The most popular Flexform chairs
The leather-clad Isabel chair is perhaps the most popular model in the entire collection of Flexform chairs. Its clean and uncluttered design was conceived to fully exploit the expressive force of cowhide, while its arched backrest adds a note of distinction as well as a superlative degree of comfort. Created by acclaimed designer Carlo Colombo, the Isabel family also includes a small armchair and a bar stool.
Another signature piece in the Flexform chairs range is the timeless Feel Good chair, particularly admired for the rounded, enveloping lines and sleek aluminum base. Its contemporary elegance adds to the appeal of any dining table, while its versatile nature makes it suitable for a variety of architectural moods.
The extensive collection of Flexform chairs includes contemporary models like the graceful Gelsomina chair, famous for its rounded lines and luxuriously soft padded seat, and the unique Crono chair, halfway between a dining chair and an armchair, with its handwoven leather backrest providing an inimitable touch of sophistication.
Models like the slender and distinctly feminine Eva chair or the distinguished Me chair bring class and sophistication to any context, while more daring pieces like the spectacular Morgan chair or the timeless Moka chair – a 1930s design that remains strikingly modern – are capable of radically reinventing the vibe of a space thanks to their unconventional aesthetics.
Related Posts