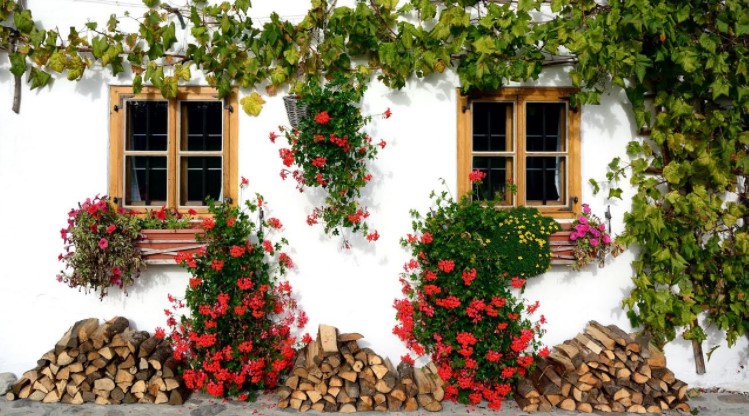 Whenever the weather starts to get warm, most people start looking for ideas to make their outdoor garden ready for visitors. Just like your home, outdoor gardens need some TLC and attention from time to time. You don't need to rob a bank to create a gorgeous outdoor space. These tips will help you see how you can use affordable items to transform your space. Get ready to host barbecues, having kids in paddling pools, and sunbathe.
1. Add flowers
One of the easiest and cheapest things to add to your garden is flowers. Don't be afraid to take your time and plant some seeds, bulbs, or grown plants in pots. Violas, pansies, or chrysanthemums are perfect even for a small garden or patio. Just follow the instructions on the seed packets or plant labels so as to take care of them properly for the best results.
Perk the garden with pots
Outdoor pots have a unique way of transforming your space. They make a huge change in your outdoor garden especially if you hang them just right. You can get creative by looking at some designs on Pinterest. If you fancy a country garden feel, terracotta, neutral and soft colors will do. And you can also recycle used aluminum tins by painting them and use them to grow herbs.
2. Repurpose furniture
You can always reclaim old garden furniture including fences and sheds by adding a fresh coat of paint. Whites, creams, and other neutral colors can give a dull area a whole new facelift. For furniture, you can add a flair by getting outdoor bean bags. While painting your outdoor furniture, remember to use garden paint as it lasts longer than normal paint.
3. Take care of the lawn
Giving a little bit of TLC to your lawn will make your space sing and look more alive. Mowing and watering will give your lawn a polished look. When watering we advise that you water before noon. You can also lightly rake your lawn to see areas that need your attention. You may get patches that need you to re-plant grass. Just sprinkle the patch with compost and topsoil and then scatter grass seeds. Then water the patch sparingly using a watering can.
4. Add a water feature
It may sound pricey, but it's not as expensive. There are so many DIY tools you can use to create bonds and other water bodies in your garden. From bathtubs to basins, and old buckets can be used to create your own pond.
Related Posts