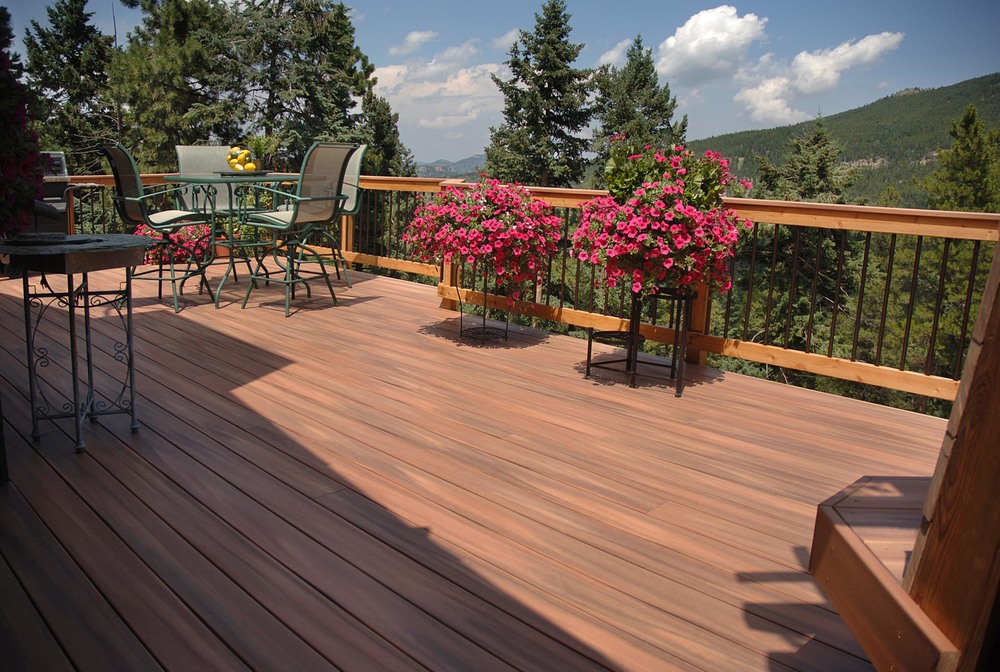 Having a deck in your home has plenty of benefits. Decks are aesthetically pleasing. They provide additional space, increase your property worth, and give you space to host parties and events. The thought of the sun beating down and your barbecue blazing while you mingle with loved ones is enough reason to build a deck. Composite decking has been in the market for a long time. It is beautiful, durable, and it requires little maintenance.
Composite decks are made by mixing wood fibers with plastic. It is colored to achieve the desired look. It is shaped like a board and weighs more than real wood. Composite decking is resistant to warping and rotting. Keep reading to learn more about composite decking.
There are two types of decking; hollow and solid. Hollow decking is the cheaper alternative. It looks less natural and it is more likely to be affected by temperature fluctuation.
Even though composite decking is fade-resistant, the tone gets lighter after a long time of exposure to strong sunlight.
The initial cost of installing composite decking may be higher than other options. However, it is much cheaper in the long run. It does not require as much maintenance as other decking options
Composite decking is stain-resistant. With regular cleaning and care, it will continue to look good for a long time. You should, however, try to clean spills as soon as possible.
When it is hot outside, shading your composite deck is advised. Over time, direct exposure to the sun may damage your deck
Your composite deck boards will be much longer than wooden boards. It is not a problem as composite decking does not warp
You should have a proper drainage system under your composite decks. If you let water accumulate, the joists may start to rot after some time.
Composite decking is available in a variety of colors. You don't need to paint or stain it as adding color is a part of the manufacturing process. The decks can be made in any color you wish. Think about it carefully as you cannot paint over it if you change your mind
Even though composite decking is warp-resistant, it can buckle or sag because of thermal expansion. With proper installation, it is possible to minimize sagging and warping
Composite decks are prone to the growth of mold. It is one of their biggest limitations. Mold may grow on any decking material. The problem is not unique to composite decks. Apply a mold barrier to prevent the growth of mold. It is impossible to resurface composite decking.
Like any other decking material, composite decking has its benefits and limitations. However, its benefits outweigh the limitations. Some of its benefits include; it is good for the environment, it can last up to 30 years, you can get it in any color you like, and its installation is safe. With the help of a good company such as Deckorum, you can get a good composite deck in a short time.
Related Posts