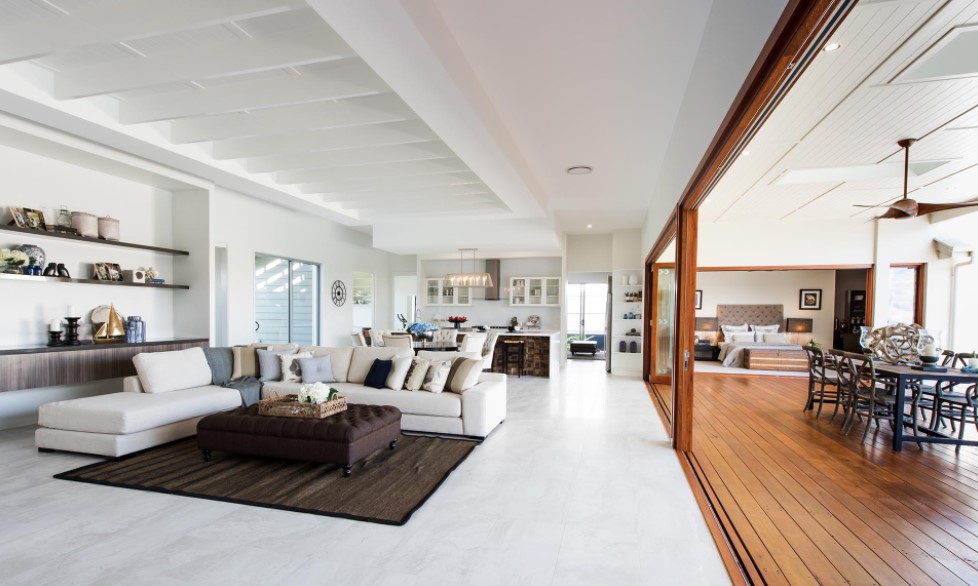 The living room usually plays the role of heart for a home. The valuable area of the house is the best representation of the personality, style, and taste of those who live here- being the first impression among the guests. Overall, a living room is an integral part of the house where people spend a good amount of money, time and focus on setting the design. That's why the living room should be based on a well-furnished surface, setting the tone for the overall atmosphere. And no matter the style, designers tend to choose porcelain stoneware tiles for their various practical and aesthetic benefits.
Anyways, some people want to go more vibrant when it comes to tile selection, and many prefer to be low-key by being sober. Thanks to the availability of a wide range of porcelain stoneware tiles, you can choose any texture and type of tiles according to your choice. However, no matter what kinds of living room tiles you want, you should keep some basic things in your consideration.
Choose the perfect hue for living room tiles.
The colour you chose for living room tiles can instantly set the mood right for the space. Thus, the colour of tiles is considered one of the most crucial elements to consider. Whether it is about wall tiles or floor tiles, the bright colour scheme can draw attention effortlessly. Moreover, it creates a loud and energetic environment in space.
If you want your tiles to get acceptance from everyone, then choosing a neutral colour scheme will be an ideal decision. By ensuring a natural, calm, and soothing aura, neutral shades make the atmosphere peaceful. Beige, grey, and light brown are the trendy colours of recent times.
Be careful with material components.
We often forget to consider the material of the tiles while buying for the living room but, it should be an essential feature in terms of practical benefit. Your living room tiles should not only be eligible due to their aesthetic quality but for their practicality. Since the living area requires more strength, the tiles should contain long-lasting material. The chemical should consist of no substances, guarantee the passing of healthy air and do not emit VOC. The tiles also need to be fireproof and resistant to accidental breakage.
Consider the size of the tiles.
The size is another crucial factor to consider while choosing the right design for your living room. As living room space tends to be the largest in the house, more oversized shapes may be ideal. The larger the tiles, the roomier your living space looks. Big tiles also ensure less grout, increasing the beauty and making the room look neat. However, you should always align it with the other spaces of your home.
Lastly, as the living room is a highly used space, it often gets dirty, resulting in frequent maintenance requirements. Hence, select the tiles which guarantee easy maintenance and convenient stain removal with any liquids.
Related Posts