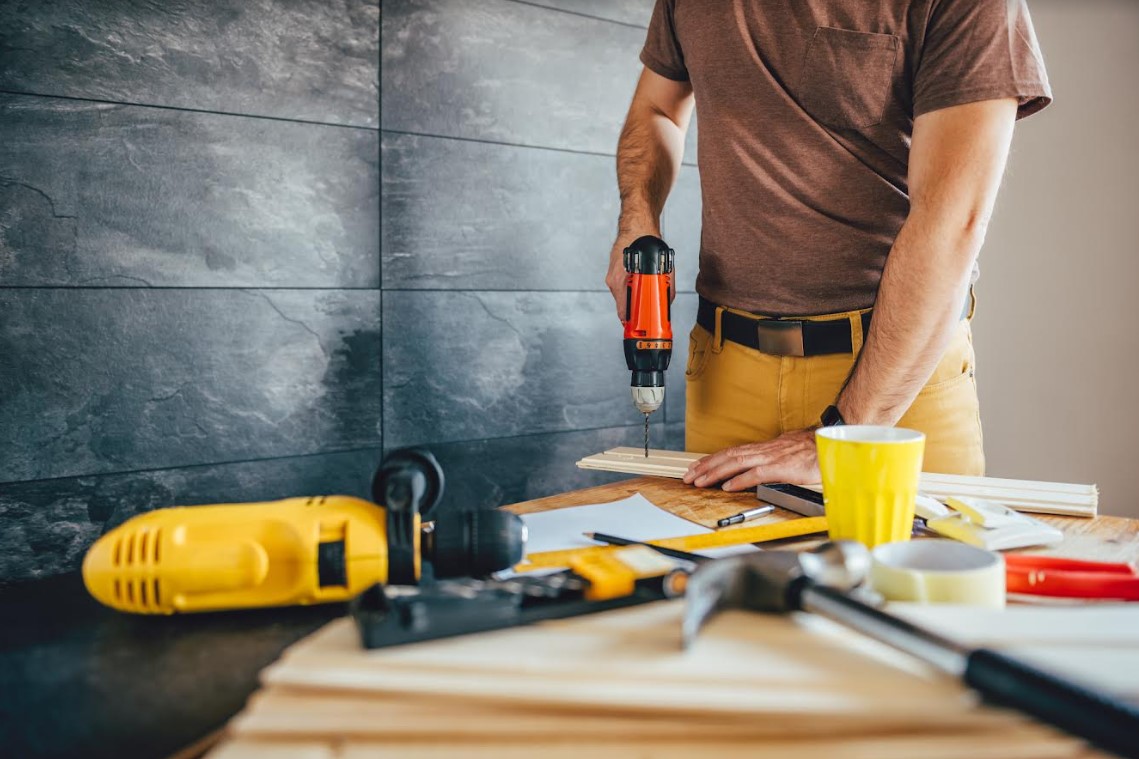 Home improvement grants are available in the UK today for various home repairs. It can be tricky to know what is available and whether you are eligible for them, but this article can help with simple energy advice.
What are UK Government Grants for House Repairs?
Under the ECO4 scheme, owners can apply for financial assistance and advice from their local authority or private companies working directly with energy suppliers to make essential energy-efficient home improvements to their property.
What is the ECO4 Scheme?
As part of an ongoing government initiative, the ECO4 scheme looks to make housing more energy efficient and assist low-income households. From April 2022, more UK households will benefit from this initiative to improve their energy ratings.
Your energy provider will fully fund any energy efficiency upgrades for your home with ECO grants, which are offered at no cost.
In October 2022, the ECO4 scheme will open for applications. Check your eligibility.
Could Homeowners get Energy-Efficiency Grants for Home Improvements?
Yes! Many eligible individuals may apply for access to monetary allocations by their local council. These include:
Homeowners 

Private tenants (with landlord permission)

Income-related benefit holders

Properties with an inefficient electric heating supply
As the vast majority of grants come from the ECO4 scheme, energy suppliers can provide free insulation for cavity walls and lofts and help you upgrade your home's heating efficiency with a new storage heater. However, people must hold certain benefits to get these free services. These benefits include:
Income-based jobseeker's allowance (JSA)

Income-based employment and support allowance (ESA)

Warm home discount rebate

Child benefits

Income support (IS)

Guaranteed pension credit

Savings pension credit

Working tax credit

Universal credit

Housing allowance benefit
Home Improvement Grants: What Are They?
These are some examples of energy-saving home repairs that you can make regardless of the type of home you own.
A renovation grant could provide you with the following allocations by a contractor:
Cavity wall insulation

Insulation of solid walls and internal walls

Insulation for exterior walls

Loft insulation

Air source heat pumps

Room-in-roof insulation

Installation of smart meters

Solar panels

Electric storage heaters

Double glazed windows

Draught-proofing 
Installing an electric heating system or insulating your home can become an asset from this grant. The government offers non-repayable loans to help people with low incomes repair and upgrade their houses and make them more energy efficient through the house repairs scheme, at no cost to them. 
Home Repair Grants for Landlords
To iterate the above, it is possible to apply for all government grants for home repair both as a homeowner and a private tenant with the permission of the landlord (because they own the property).
If tenants meet the eligibility requirements (for example, if they claim one of the qualifying benefits), landlords can encourage them to improve their living conditions.
How Can Government Grants Help You Repair Your House?
If your house isn't insulated, you're potentially losing a lot of money. After the inspection by an energy supplier, you will receive an Energy Performance Certificate (EPC) compliant with the local authorities' energy-efficiency schemes.
There are also specific grants for improvements to homes for a disabled person, such as the disabled facilities grant. The disabled facilities grant is for various adaptions to improve the living siuation for those with a disability.
You can contact and apply for an ECO4 home improvement grant if you meet the requirements. 
What Home Upgrades are There?
Home upgrades include:
The Green Deal Scheme (previously called the

green homes grant

)

Energy Company Obligation 

Renewable Heat Incentive (new applications not accepted for RHI)
Are There Any Cash Payments?
For cash payments for home improvements, you can try applying for: 
Winter Fuel Payment (if you were born before 26 September 1955, amounts range from £100 to £300 towards your heating bills)

The Warm Home Discount scheme (£140 off your electric bill between October and March)

Cold Weather Payment (£25 a day for any seven days of freezing weather between 1 November and 31 March)
Where can I get the grant for my home?
If you believe that you meet the ECO4 scheme criteria and you are interested in getting a grant for house repairs, there are several options you can choose from:
Contact your local authority

Google 'grants for house repairs' online and find a company that can provide the service for free

Reach out to your energy supplier and find out if they offer home energy efficiency improvements. 
Related Posts