If you wish to find a new sofa for your particular household, it is vital to learn how to do it with ease. Of course, finding the right color is essential to factor, but it is not a crucial one, because you should see a piece that will stand the test of time.
Remember that lousy and cheap furniture can break, lose its shape and pop springs in a matter of months, especially if you are using it regularly. That is the main reason why you should use the one that comes with high-end construction so that you can use it for years after purchase.
Of course, each piece comes with life expectancy, and you will not be able to use it forever, but it is useless to replace it each year. You can reduce this particular hassle by finding quality and moderately expensive solutions that you can constantly maintain so that you can use it for years.
The Cushion Styles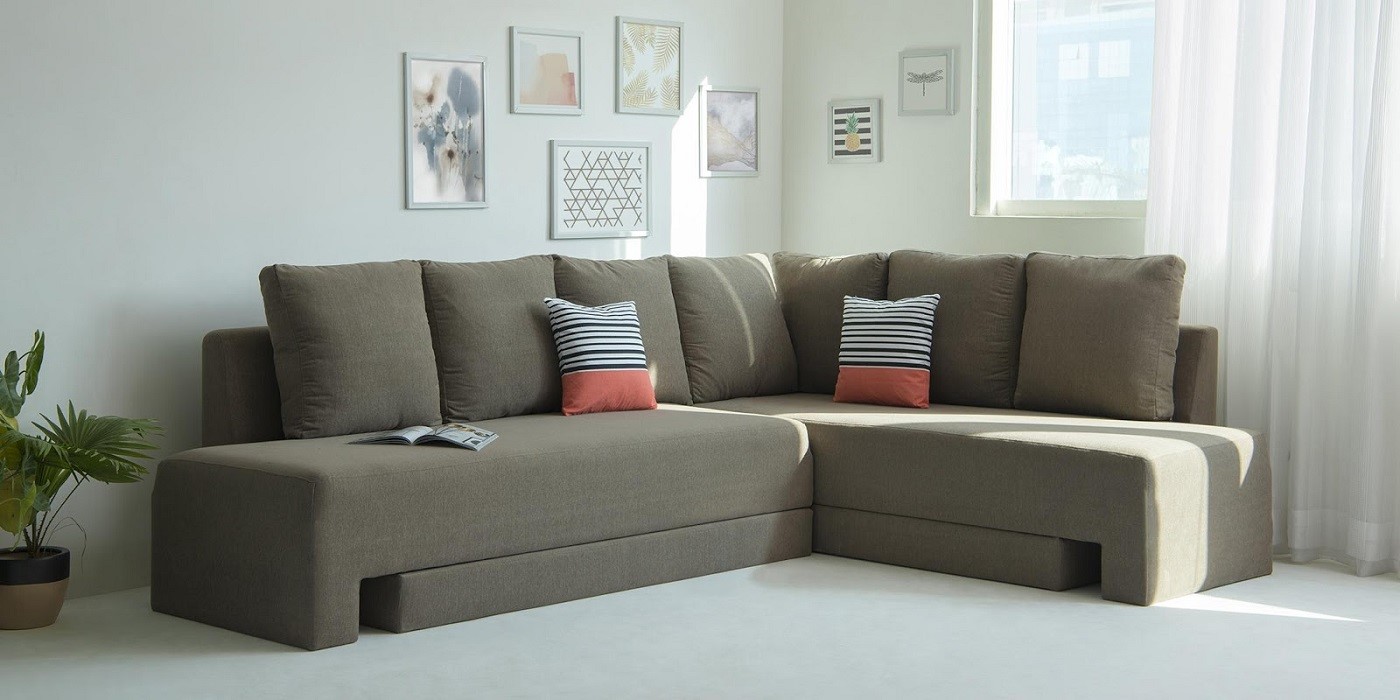 First, you have to determine whether you should find the piece that features attached back or loose back cushions. Each type comes with specific advantages and disadvantages, and you should choose based on preferences.
For instance, loose cushions will provide you the ability to turn them into pillows in case that you want that, while the one with attached backs do not require frequent rearranging and fluffing similarly as the first one.
Learn how to find furniture for your first apartment by visiting this link: https://www.thebalance.com/dont-go-broke-decorating-your-first-apartment-2385936.
Therefore, you have to make sure that you sit on the sofa you wish to find and do it for at least fifteen minutes to see whether it works for your backs when it comes to comfort.
The expert tip is to bring a book to see whether arms feature the proper height so that you can read while sitting on it.
How Many Cushions You Require?
The number of cushions is also an important consideration because one will provide you a sleek and modern appearance, while in the traditional sofas, you will find three of them.
At the same time, you should determine whether they stay in place when you sit on them, or the corners flare-up, because that may affect its longevity. Apart from that, check out whether arms are attached to the frame with a clip or not, because that is another important consideration.
What about Sofa Arms?
The different pieces come with specific arm styles that may appeal to some people. You can choose traditional rolled arm, armless for minimalistic interior design, straight Parsons Style, or curved English arm, which is also popular among household owners.
Remember that the rolled arms feature a flat front panel, which is outlined in cording, while English one is rounded at the front for added convenience. Straight-arm sofas are great for modern and contemporary interiors.
Do You Need Bare Legs or Skirted Sofa?
This is another important consideration because some sofas feature visible legs while others come with skirted ones, which are more appealing for small spaces.
The leg style is vital because they can vary from full bun to massive square chunks and the ability to use curved and carved versions that are perfect for formal settings.
Keep in mind that you can find numerous styles when it comes to legs, as well as finishes that will appeal to your current perspective. You can also find customized versions that are more expensive, but you will get something unique.
Frame and Sofa Seat
The construction is essential because it will affect its life expectancy, and that is vital for frame and seats. For instance, the best frames come from kiln-dried hardwoods such as poplar, maple, and oak, while the affordable solutions feature soft pine lumber.
Always check for interior construction because cheap ones are stapled together and feature corner bracings that are haphazard. On the other hand, high-end frames in all cases are screwed together for added durability.
You should visit DeinSchrank site so that you can find the best pieces that will match with your existing interior design.
The seat support comes with different approaches when it comes to construction, which is why you should consider it before buying anything. The most common ones come from the eight-way tied springs, while affordable choices come with wire coals, and they are not as durable.
In both cases, the most crucial factor is the level of comfort as well as longevity, which is why you should avoid impulse buying and create comprehensive research.