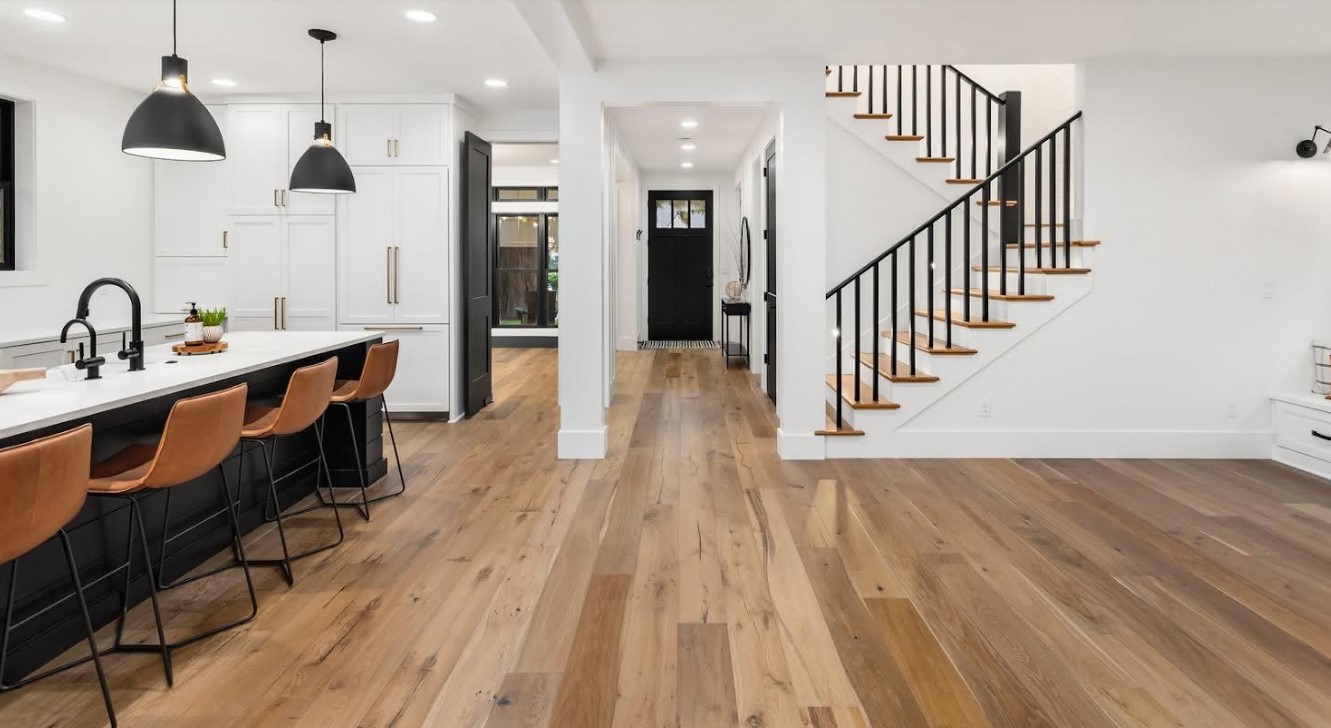 When it comes to home improvement projects, one area that often gets overlooked is the condition of our floors. Over time, floors can become worn, scratched, or stained, leaving homeowners wondering if there's any hope for restoration. The good news is that in many cases, floors can be refinished to bring back their original beauty and luster. However, the decision to refinish floors is not always straightforward and depends on several factors. In this article, we will explore the possibilities of floor refinishing and help you determine if it's the right option for your home.
Assessing the Condition of Your Floors
Before diving into the process of floor refinishing, it's important to evaluate the current condition of your floors. Minor surface scratches, small dents, or light wear can typically be addressed through refinishing. However, if your floors have deep gouges, extensive water damage, or major structural issues, refinishing might not be enough to restore them, and you may need to consider other options such as replacing the flooring altogether.
Not all types of flooring are suitable for refinishing. Solid hardwood floors are the prime candidates for refinishing due to their thick wear layer, which can be sanded down multiple times. Engineered hardwood floors, on the other hand, have a thin veneer of hardwood on top and can usually only tolerate a limited number of sandings. Laminate, vinyl, or linoleum floors, unfortunately, cannot be refinished because they lack a genuine wood layer.
Determining the Thickness of Your Hardwood Floors
For hardwood floors, it's crucial to determine their thickness before considering refinishing. The thickness of the wear layer will determine how many times the floors can be sanded down. A professional floor contractor, specializing in hardwood floor refinishers, can help you measure the thickness accurately. As a general rule, solid hardwood floors with a wear layer of at least 1/8 inch can be refinished multiple times, while those with thinner wear layers might have limited refinishing options.
Understanding the Refinishing Process
Floor refinishing involves several steps to restore the beauty of your floors. The first step is sanding, where the top layer of the floor is carefully removed to eliminate scratches, stains, and imperfections. Next, the floor is thoroughly cleaned and prepared for the application of a new finish. The finish can be a stain or a clear protective coating, such as polyurethane, that adds shine and durability to the wood. Finally, the floors need time to dry and cure before they can be used again.
Hiring a Professional vs. DIY
While it may be tempting to save costs by undertaking a DIY floor refinishing project, it's important to consider the complexity and expertise required. Floor refinishing is a specialized skill that demands knowledge of the different types of wood, sanding techniques, and the application of finishes. Mistakes during the process can lead to irreparable damage to your floors. Hiring a professional flooring contractor ensures that the job is done correctly, saving you time, effort, and potential headaches.
Potential Challenges and Considerations
Before committing to floor refinishing, there are a few challenges and considerations to keep in mind. Firstly, the process generates a significant amount of dust, which can be messy and requires proper cleanup. It's essential to protect other areas of your home from dust and debris by sealing off the work area. Additionally, if you have pets or family members with respiratory issues, you might need to make temporary living arrangements during the refinishing process, as the fumes from the finishes can be strong and potentially harmful.
Types of Flooring Suitable for Refinishing
When it comes to home improvement projects, refinishing floors is a popular choice for homeowners looking to revitalize the appearance of their living space. Over time, floors can become worn, scratched, or discolored, leading many to wonder if refinishing is a viable option. If you're wondering whether your floors can be refinished, this article will provide you with valuable insights and guidance.
Refinishing floors involves sanding down the existing surface and applying a new finish to restore their original beauty. However, not all floors are suitable for refinishing, as it depends on various factors such as the type of flooring, its condition, and the thickness of the wear layer.
Hardwood Floors
Hardwood floors are one of the most popular choices for refinishing. They are durable and can often be refinished multiple times throughout their lifespan. Solid hardwood floors, composed of a single piece of wood, can usually be refinished with no issues. However, engineered hardwood floors, which consist of a thin veneer of hardwood on top of several layers of plywood or fiberboard, have a limited number of refinishing options. The number of times engineered hardwood can be refinished depends on the thickness of the wear layer.
Laminate Floors
Laminate floors are synthetic products that mimic the appearance of wood or stone. Unlike hardwood floors, laminate floors cannot be sanded and refinished. The surface layer of laminate flooring is a photograph of wood or stone, which cannot be altered without damaging the floor. If your laminate floors are showing signs of wear, your best option is to replace them rather than attempting to refinish them.
Vinyl Floors
Vinyl flooring is known for its durability, water resistance, and low maintenance. While vinyl floors cannot be sanded and refinished like hardwood, some vinyl products come with a wear layer that can be recoated to restore their appearance. This process involves applying a new layer of finish or polish to the surface of the vinyl floor. However, this method is not suitable for all types of vinyl flooring, so it's important to consult with a professional before attempting to refinish it.
In addition to considering the type of flooring, you should also assess its condition before deciding to refinish. Deep gouges, extensive water damage, or significant warping may require more extensive repairs or even replacement rather than refinishing alone.
Related Posts