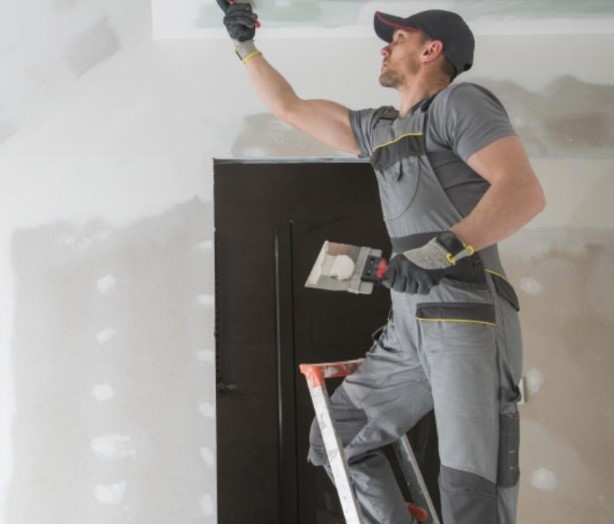 A commercial space project is a big project for any property owner, even those with experience. Many details need to be taken care of, like budget, workers, and materials. The remodeling period can be very stressful for many people, but luckily, some experts can help make this process easier and more efficient. Let's understand why is a commercial space remodeling contractor essential and what they do.
What is a Commercial Space Remodeling Contractor?
A commercial contractor, also known as a prime, main, or general contractor, is a person or a firm responsible for helping you to take care of every aspect of a construction project, anything from hiring the right people, to buying good and high-quality materials from trustworthy companies, reading contracts, designing the project, creating the budget, etc.
They can help you with everything you need to take care of in your commercial space remodeling project. Without their help, it'll be tough to deal with it since there are so many details to pay attention to. Besides, there are many documents, contracts, rules, safety measures, and more to read and apply.
What Does a Contractor Do?
As said earlier, there are many things that a contractor does. They take care of each and every aspect of a construction or renovation process, including organizing and being responsible for all involved parties. For example, if there is a change in the project, the contractor is responsible for informing the change to everyone involved.
Their responsibilities are many, so they commonly have a team of their own if they are an individual. However, they can also be a firm or a company. Each way, it is necessary to research them before hiring to ensure that they are up to what you need and that they are licensed.
Why are They Necessary?
A construction contractor's expertise is essential to make any construction project go smoothly and safely. Their priority is the safety of the job site and project overall. They are also responsible for many things, such as overseeing the quality of all work performed by any and all workers and subcontractors.
Besides, when remodeling, you have to deal with many technical and complex documents, building permits, and contracts. They are certainly one of the most stressful parts of the project. Therefore, it is crucial to have a contractor who can help you with all that.
Since they already have the experience and know your city's building protocols and laws precisely, this process will be much easier and safer. One of the documents they help create is the project budget, which is essential to know exactly how much you can spend.
Astra Construction Management is a Canadian company that can help you find the perfect commercial space remodeling contractor for your project. With many years of experience, this company is a renovation expert.
Related Posts