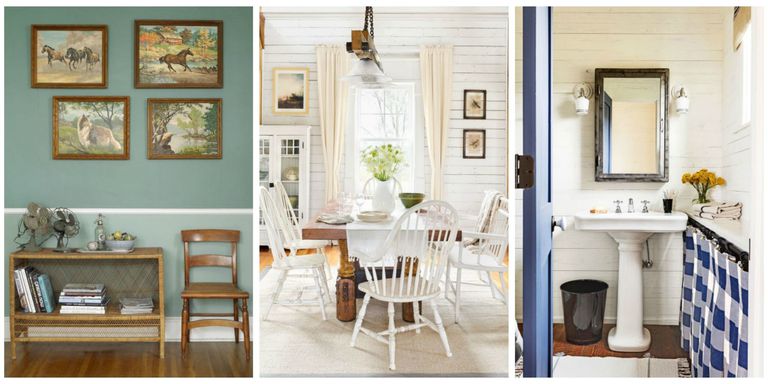 A great number of homeowners want comfortable homes that look inviting. Without mincing words, decorating an entire house or a single room in this age can cost a fortune. This is because there are lots of things to consider when purchasing the necessary items. The fact that you have a tight budget doesn't mean you can't achieve the home of your dreams. You must be ready to invest time and effort as you implement the following home decoration tips.
·       Get rid of clutter
A cluttered home is never attractive. Start by cleaning every part of your house thoroughly. The next thing is to discard old or damaged things. In case you have certain items that you rarely use, give them out or sell them online. You will notice that your home will appear more attractive after taking this crucial step.
·       Have a solid plan
Creating a foolproof plan at the beginning can influence the success of your decoration project. More so, it will help you to know how spacious your home is and the type of item that you need. Another thing is that you must set up a reasonable budget in order prevent abandoning the project halfway. Remember to factor in the cost of hiring a designer and other experts. It's not compulsory execute the entire project at once.
·       Acquire high quality furniture
High quality pieces of furniture usually tend to last for several years without requiring frequent repairs or a replacement. They have the ability to give your home a sophisticated appearance. The bottom line is to purchase the ones that match your taste and preferred theme. You can pay a visit to your local thrift stores to check out unique second hand furniture too.
·       Search for inspiration
Decorating a home involves different aspects like painting, flooring, décor, accessories and furniture. Many people browse the internet or magazines for cool ideas of popular décor styles such as bohemian and eclectic. The latter gives homeowners the freedom to combine different styles. It's quite common to discover affordable farmhouse décor at reputable ecommerce stores.
·       Repurpose existing elements
Whether you just moved to a new home or you've been living in your home for a while, there is absolutely no need to replace every item. At times, a simple step like rearranging each room can transform your home. Consider customizing your home with the accessories and furniture that are available. For instance, reglazing old bathtubs, changing chair covers and refacing kitchen cabinets.
·       Try to handle it yourself
It's not surprising that more people are developing a keen interest in different DIY home improvement projects. This option is cost effective and simple as long as you're willing to learn. There are tons of useful tutorials and tools on the internet that can assist beginners. Painting your home is an effective way to boost its appearance. If you have a passion for mobile photography, it's high time to start printing and framing those stunning pictures. They will add more beauty to your home as you use them to adorn your walls.