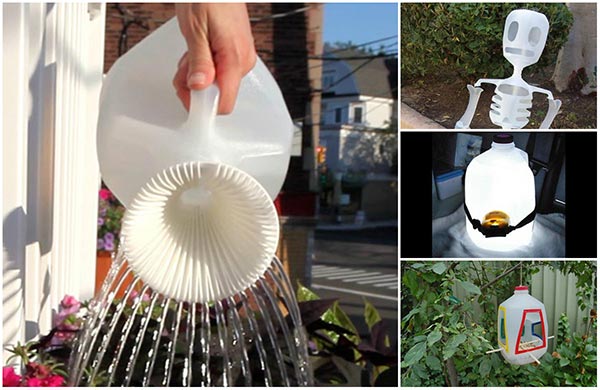 Have an economy drive and help save the planet too.
Upcycling is a genius way to get more use from items you already have and also to make a contribution to a more environmentally friendly way of living. If you're keen to cut your costs and go green then there are some great ways to upcycle and save money too, especially useful if you have a poor credit rating. That way you can avoid having to borrow money on a loan yet still get "new" stuff, which has to be a win-win situation – new stuff and no need for expensive credit card borrowing or loans for people with bad credit.
What is upcycling?
It is essentially the process of turning something unwanted into something useful. So, that could be the byproduct of a manufacturing process, waste products or items or materials that someone no longer wants to have or use. Upcycling means that these items get a second life and the opportunity to be useful once again. Anyone can upcycle – with a bit of creativity and smarts you can do more with what you have.
The best ways to upcycle and save money
Don't throw out those denims. Jeans tend to be the items in our wardrobes that get the most use and, as a result, can end up full of holes, rips and tears. However, that doesn't mean that you should consign your jeans to the bin, as this hardwearing fabric is great for upcycling. Deconstruct your jeans and upcycle the material – it can be used for everything, from cushion covers through to making a new bag or wallet.
Find new uses for your glass jars. Whether you're a keen pasta sauce fan or you regularly get through multiple jars of marmalade, there's no need to throw out the glass jars once you've finished the food inside of them. Instead, give them a good wash and use the jars as organisers. They make fantastic pen pots for your desk and are a great alternative to Tupperware for keeping leftovers – or your home made jams and chutneys – cool and airtight.
Glass bottles are great design features. Upcycling glass bottles will give you useful reusable containers for liquids, such as homebrew or olive oil, but you can also turn them into great interior decorations too. Glass bottles are particularly easy to refashion into lamps – you'll just need a lamp kit and the skills to install it. Use the bottles instead of buying new lamps or give them as bespoke gifts.
Magazines don't have to have just one use. Magazines are pretty wasteful – they use all that paper and then are read once and put to one side. If you have a heavy magazine habit then it's easy to upcycle it. The paper can be rolled up and reused for everything, from creating the surround to a cool clock to making paper necklaces.
Don't waste your large fittings and furnishings. Are you replacing a door but missing a dining table? Instead of buying everything new, use what you might otherwise throw out as the basis for what you think you need to buy. Items such as old doors have endless upcycling potential. Use one to create a dining table, a side table or turn it into a large picture frame instead.