You should first understand what you need the loft space for and how much you are willing to spend on the project before changing your loft space. Here are some of the things you are bound to consider or wonder.
Will I need a planning permission?
You may not need a planning permission, however, it is important that you check the planning portal just to be sure of your specific work. The dimensions and proportions of the room must be planned. For instance, if you intend to fit a double bed, will your layout accommodate it considering that you will also need an en-suite bathroom and a socket plug?
You also need to understand that you may not have enough room for the wardrobe as the slant in the roof will mean that the room will not have the normal height. So this should be in your plan. The headroom for that double bed should also be considered.
Here are some factors that could be out of your control when working out your loft design:
The plumbing and drainage required if the loft will have an en-suite bathroom
The type and size of the roof space
The amount of light in the room according to your planned layout
Your budget
The party wall agreement on your property with your neighbor
Complications and obstructions that may hinder the plan like the position of the chimney
So when creating your new loft space, you will always need to use your imagination. This is the time to implement the dimensions you already have.
Why do you need a roof space conversion?
If you are happy in your home but the size of the family demands that you move to a bigger house, you may need to consider converting your roof. This is because it is much cheaper to convert the roof than to move to a bigger house. So why not use this extra, wasted space?
The traditional shifting from one house to another can also be hectic on top of being costly. But loft conversions not only saves you the stress but also adds value to your property. So when you weigh every option, you will notice that converting your attic is the better option.
Did you know that on average, 30 percent of a house's space is normally in the roof area? So when you convert this area with lofts, you can really put that extra space to better use.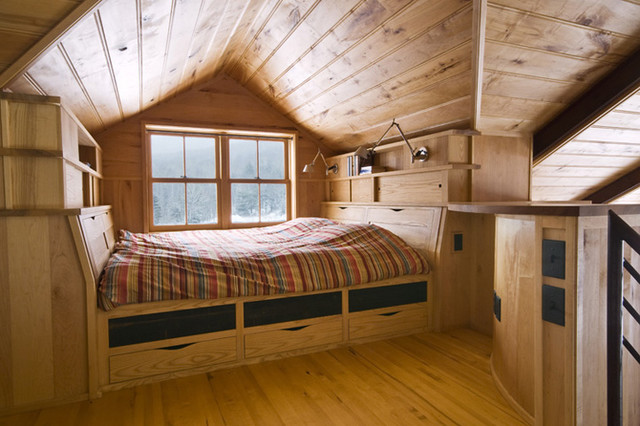 Loft Conversion Prices Quote
The size and need of the attic normally differs, and this is why the cost of converting lofts are different. So the only way you can find out how much the conversion will cost you is if we give you a no-obligation quotation. We normally carry out a full assessment of your requirements ,all the materials you will need and labor costs to have a complete converted loft. So what we give you is a comprehensive quotation of your project.
It is important to understand some of the costs in your quotation. For instance, you will need stairs to your loft area, the water tank relocation, plumbing costs, additional support to transfer weight from the floor to the walls, stud and plasterwork, electric costs, lighting, sanitary ware, window prices, flooring and decoration, labor and more.
You can request a free quote from ParadiseHome to get a detailed breakdown of the costs and the specialist advice needed to get your project completed successfully.